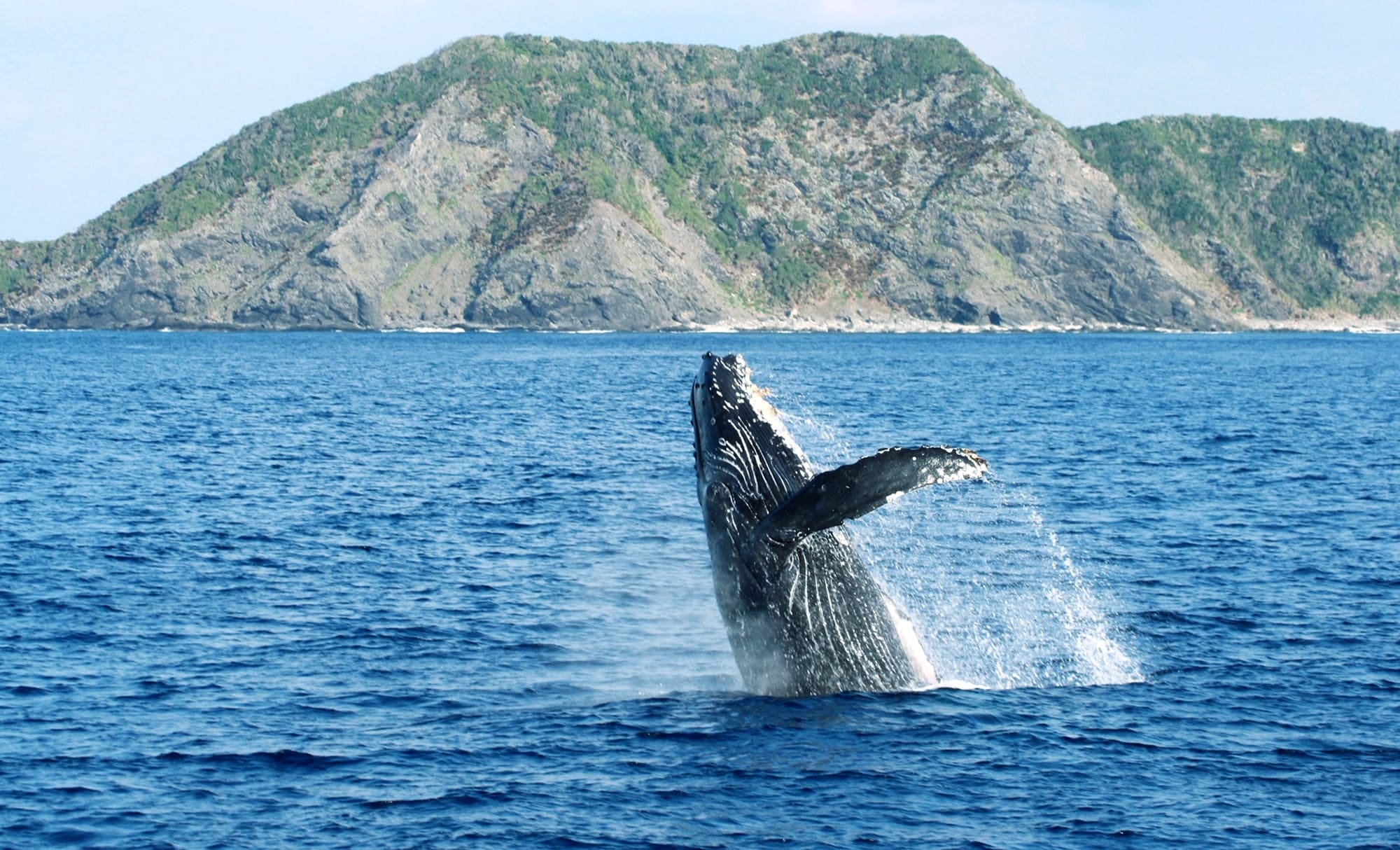 Okinawa's No.1 winter activity!
The whale encounter rate during winter is nearly 99%!
Watch a humpback whale's dynamic jumps and majestic movements up-close!

It is a winter-only activity that is extremely popular with both adults and children alike.
2024 Tour dates
23rd Dec. 2023 – 31th March 2024
*Refundable Dates: 1st Feb. 2024 – 31st Mar. 2024
Highlights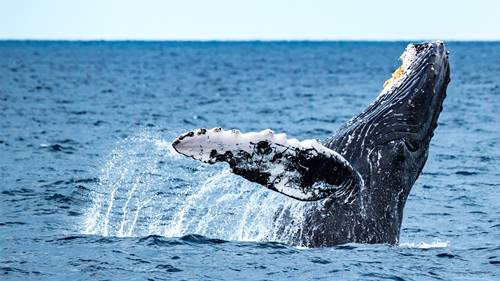 Get your money back if nobody onboard could spot a whale!
*Please check "remarks" for refund conditions!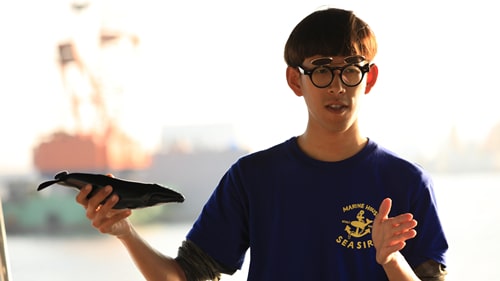 English and Chinese speaking staff members will guide you throughout the world of whales!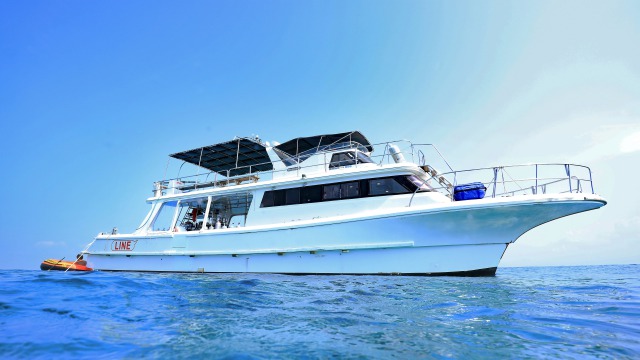 Roam the seas onboard a comfortable boat equipped with lavatories and a cabin to shield yourself from the wind!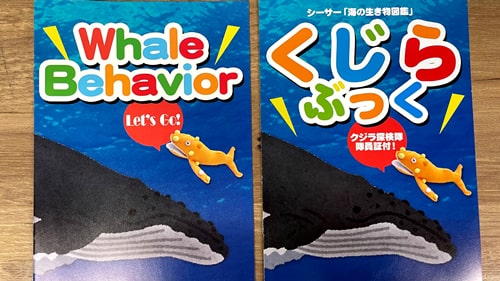 Whale watching guidebooks in English and Chinese for free!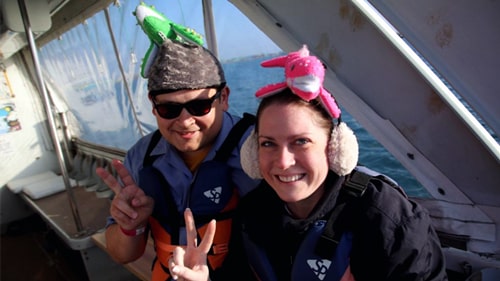 The best whale watching shots available for download free of charge!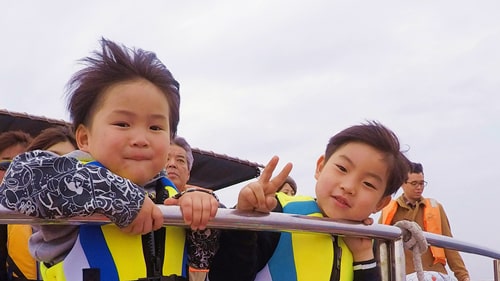 Children can board for free up to 5 years old!
This activity is available to any age!
Whales' tricks
Whales show you a variety of performances!
Look forward to our whale guide as well!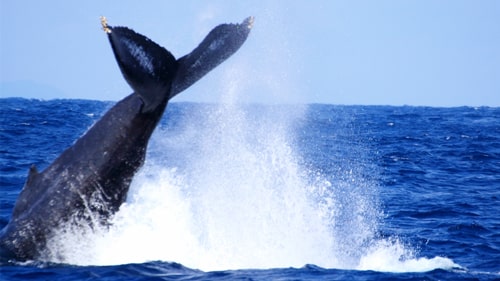 Tour Itinerary
8:00am / 1:00pm

Gathering

We will meet up at BERRY NAHA.
If you come by your own means, please be there at least 10 minutes in advance.
Please refer to the access page for hotel transfers service and car park information.

8:15am / 1:15pm

Check-in

Please fill out your application form. Do not forget to get your whale-watching guidebook!

8:30am / 1:30pm

Departure

Before departure, we will show you around the boat. Once this is done, let's go in search of those giant cetaceans!

9:00am / 2:00pm

Searching for whales

As for any encounters between humans, meeting with a whale rests for the most part, on your luck. You might spot one just outside the port or spend more than an hour looking for them.

While our seasoned captains are searching for the cetaceans, let our guides give you interesting facts on whales and their behaviors, as well as tips on how to observe them responsibly.

9:30am / 2:30pm

Observing whales

In order to behave responsibly, we limit our observation to an hour and avoid getting too close. If we spot a whale rather soon, we will move on and search for another one to admire.

11:30am / 4:30pm

Heading back to Naha

After enjoying the powerful jumps and blows of the giants of the seas, we head back to Naha.
Drop by our store and browse our tour souvenirs and colorful Okinawan goods!

12:00pm / 5:00pm

Going home

After check-out, we will drive you back to your hotel if you opted in for transfer service.
The time of drop-off can vary but you can expect to be back at around 12pm for morning tours and 5pm for afternoon tours.
General Information
Prices
・Age 13 and above : JPY 5,800
・Age 6-12 :

JPY 4,500


・Age 0-5 :

FREE

Prices include

Boat ride Guide

Life jacket rental

Rain coat rental

Drinks

Hotel pick-up and drop-off

Activity period

23/Dec/2023 – 31/Mar/2024


*Money back guarantee dates: 1/Feb/2024 – 31/Mar/2024
Time slot
・08:00
・13:00
Duration
Around 4 hours
Requirements
・No age limit.
・

People with a history of stroke, epilepsy, or who may be pregnant cannot join the tour.

Remarks
・Note that tours may be cancelled due to unfavorable weather or sea conditions. We will inform you of any such change the day prior to the tour.
・The minimum number of people on a tour is 6. If it's not reached by the day before the tour, cancellations or schedule changes may occur.
・Note that strollers are not permitted on board. Please bring a baby carrier for any children who cannot stand on their own.
・

If no whale is spotted, we will give you a full refund. Please note that no refund will be given if someone on board including the staff spots a whale, a dolphin or their blows.


 

*Tours are refundable on the following dates : between 1/Feb/2024 – 31/Mar/2024


 

*On other dates a re-trial voucher for another trip will be handed to you instead of a refund.


・Wearing a life jacket during our tours is mandatory.
・Please make sure that you read and understand our cancellation policy before booking.
Bring with you
・Warm clothes
・Motion sickness medicine
・For babies aged 0-2, a baby carrier attached to an adult is required, please prepare it by yourself.
 *If the sea condition is too rocky to bring an infant, we will contact the customer to reschedule.
Meeting point
Marine Club BERRY NAHA
【Address】〒900-0001 2-3-13 Minato Machi, Naha, Okinawa,
【Map Code】33246627*42
【Free Transfer】Please check BERRY Naha Hotel Transfers Service page
【Free Car Park】Please check BERRY Naha Free Parking page 
Other activities at NAHA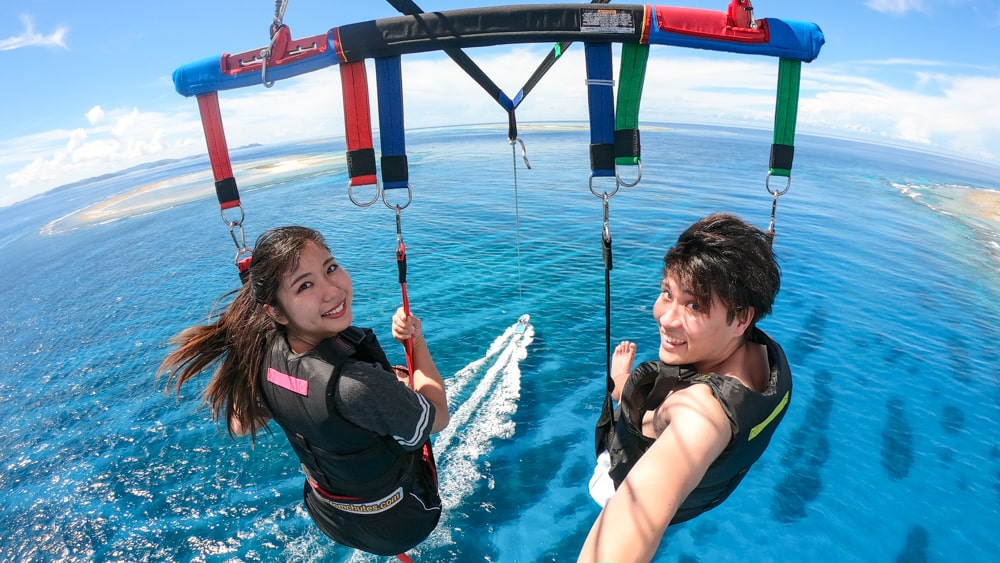 An affordable breath of fresh air in the Okinawan skies!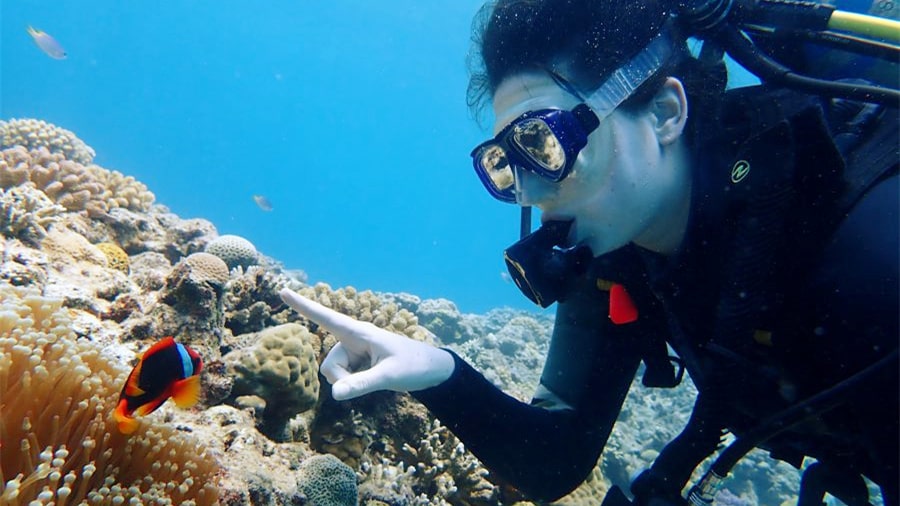 Have you ever admired fish and corals up-close?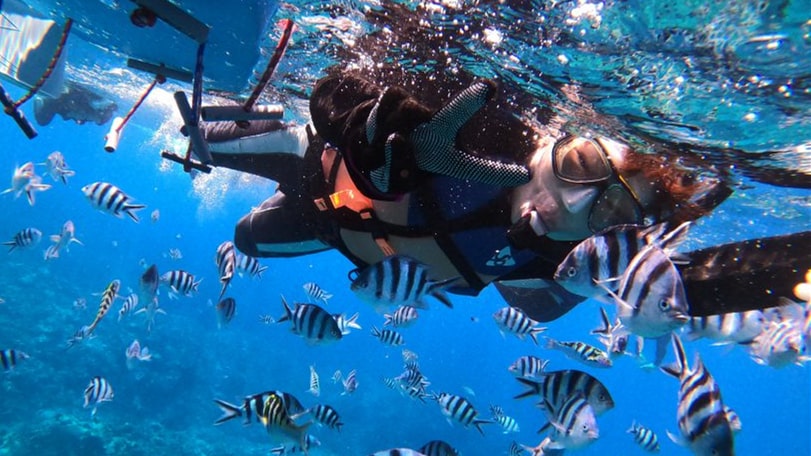 Join myriads of colorful fish and corals in one of the most beautiful seas in the world!
Other branches