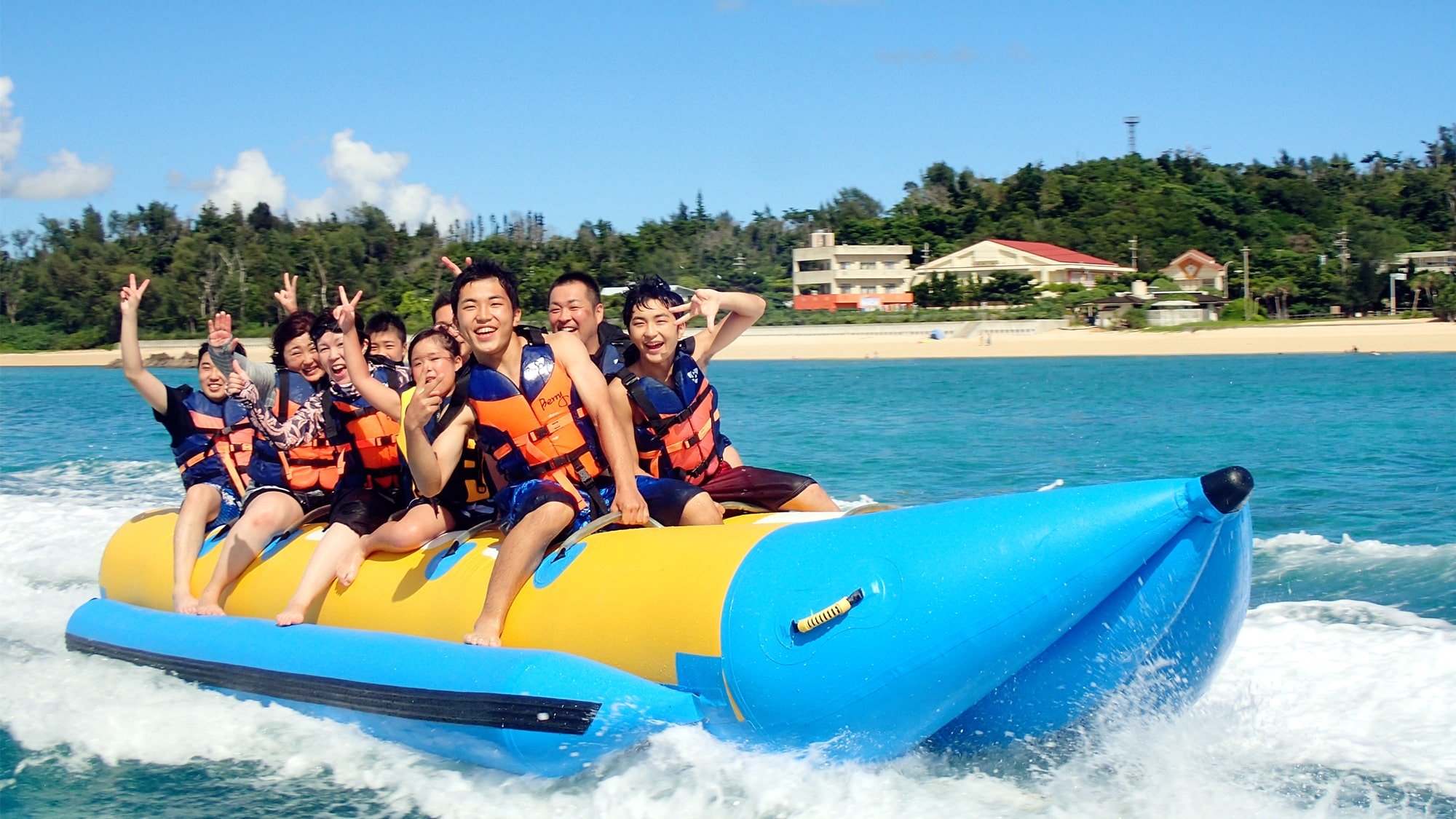 Gushes of winds with our thrill crafts!
Are you an "extreme person" that lives for thrills?
Feel the wind and enjoy adrenaline peaks on our selection of inflatable towables!

Our experienced staff members will adapt the speed to your liking.
Active 3
Ride all three towables: the banana boat, super marble, and bandwagon!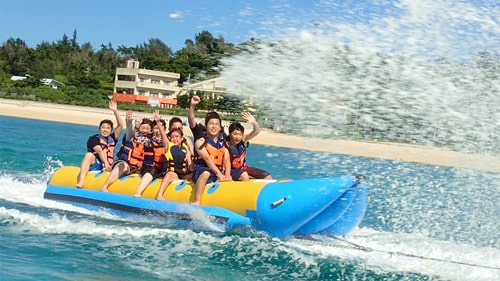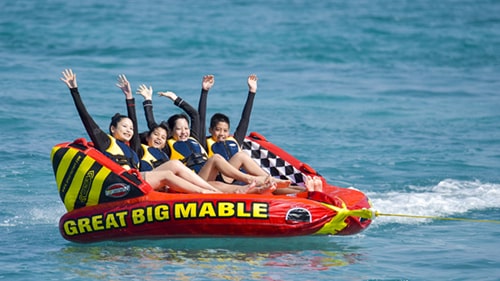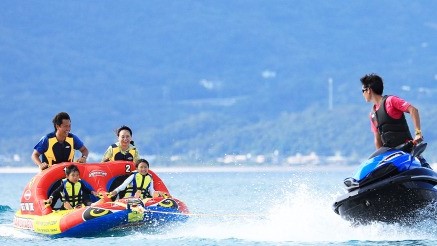 Scream 4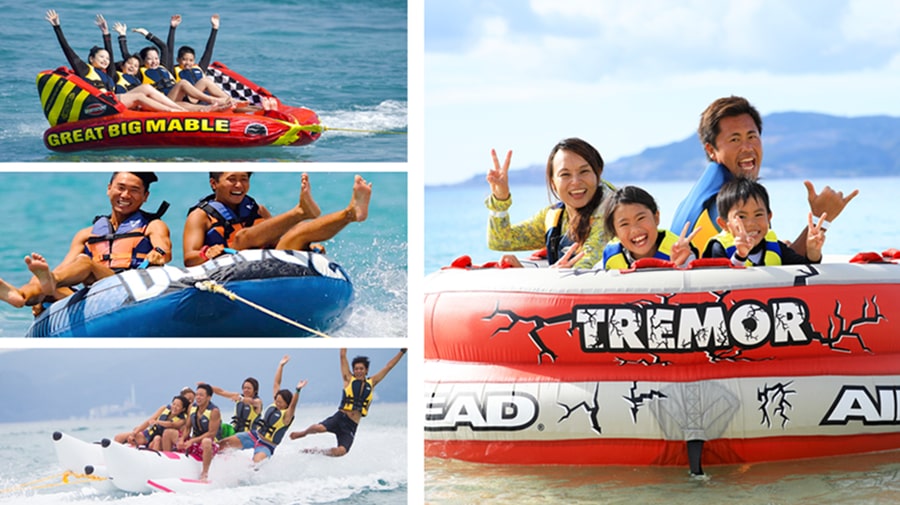 Want more thrills?
You can add-in a ride on the "Tremer" in addition to the "Active 3" combo!
Services provided
General Information
Prices
・Active 3 :

JPY 5,000


・Scream 4 :

JPY 7,000



All prices include:

life jacket rental

towel

shower

parking

Opening periods
All year*
*In winter, activities may be held at the Kanucha branch in case of rain.
Duration
1.5 hours

Departure times: 09:00, 10:30, 13:00, 14:30, 16:00*
*16:00 tours: only from July to September.
*Please make sure to be on site 30 minutes before departure time.
Meeting point
BERRY KISE Beach Counter (Kanehide Kise Beach Place Hotel)
Address : 115-2 Kise, Nago, Okinawa 905-0026
Map code : 206 413 799*01
Things to bring with you
・Swimsuits
Requirements
・

Age restriction: 3 years old or above.


・Please check our Health check list and note that for your own safety we will not be able to let you participate the activity if your answer to one of those questions is 'Yes'.
Remarks
・Note that activities may be cancelled due to the weather or sea conditions. If there are any changes, we will contact you as soon as possible.
・Wearing a life jacket during our tours is mandatory.
・Please make sure that you read and understand our cancellation policy before booking.
Other activities at KISE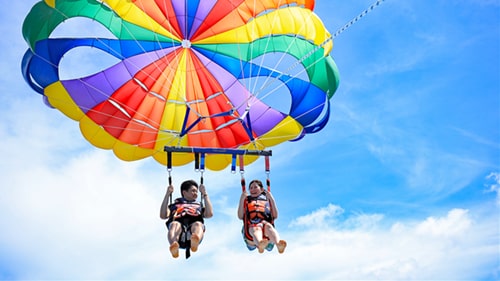 A unique breath of fresh air in the skies overlooking the crystal-clear Okinawan sea!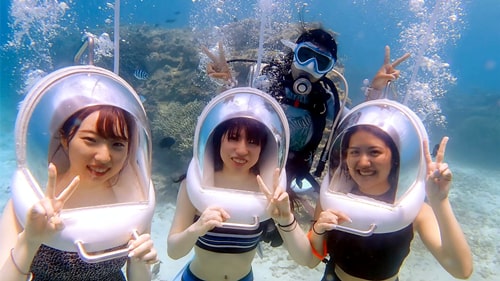 No swimming involved! Take a stroll underwater while keeping your head dry!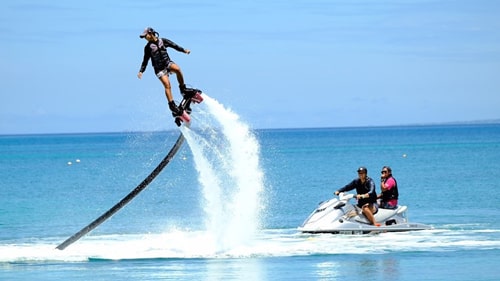 Defy gravity and take
flight! Discover a sensation you've never known before!
Other branches