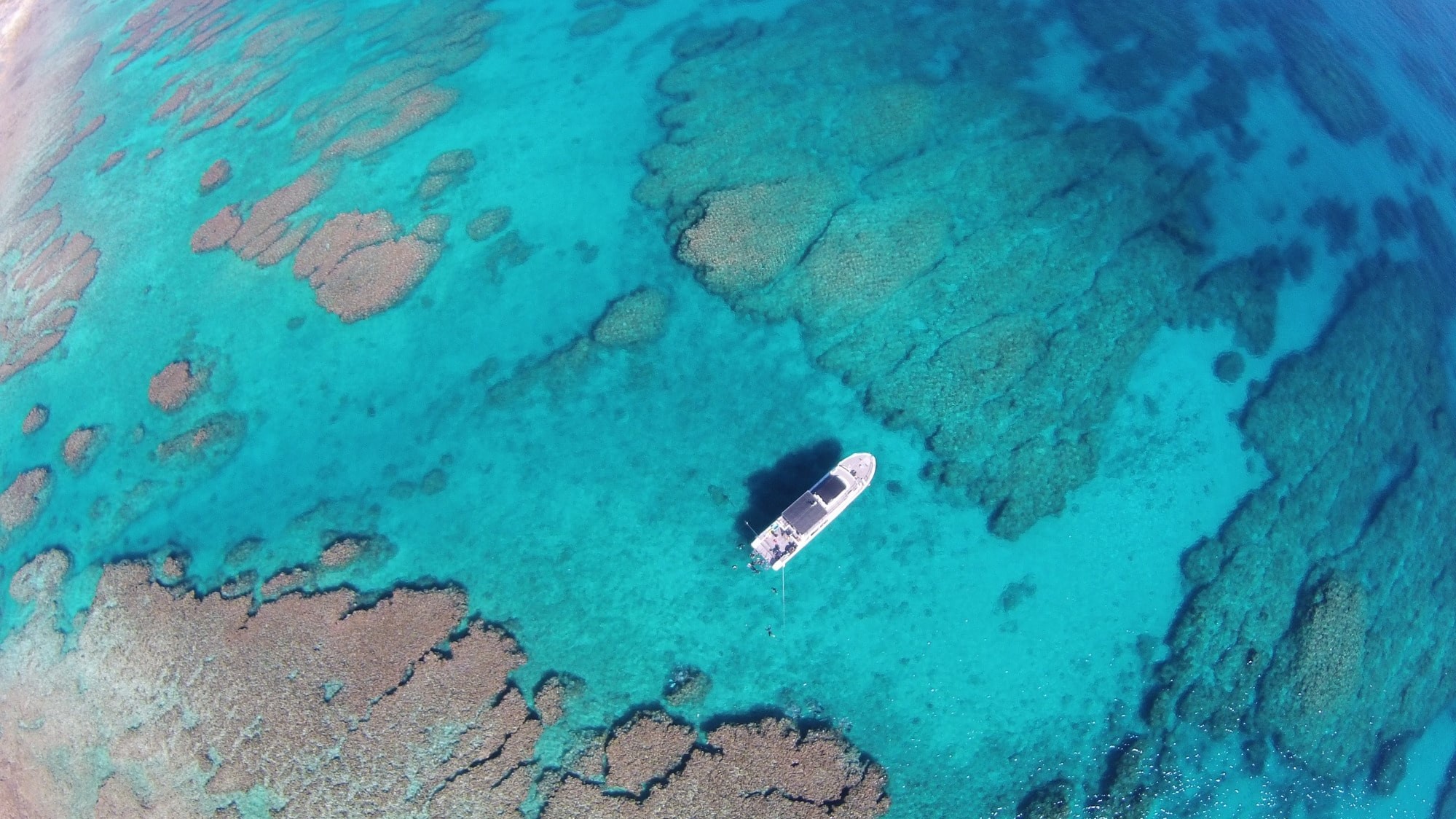 Private Party Boat
Just 15 mins from Naha Airport, and here we are!
Hop on a boat and enjoy the Kerama National Marine Park!

Enjoy this private charter boat trip complete with snorkeling, scuba diving and swimming in the tropical paradise of Okinawa.
We offer private boat charters for all our tours and these can be tailored to each group and their requirements.

It is the ideal choice if you wish to spend quality time and live an unforgettable experience with your other half, your friends or even your family. Going on a private boat tour will totally reward you and offer you moments that will accompany you for the rest of your life!
Highlights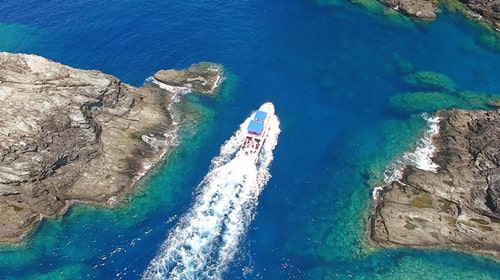 Cruising to a natural paradise "Kerama Islands"
★Cruising to Chibishi uninhabited islands area.
★A world-class sea transparency
★Enjoy "Kerama Blue" water which is many divers are fascinated
★The rich marine wildlife and sea turtle natural habitat, also amazing variety of corals to be found here.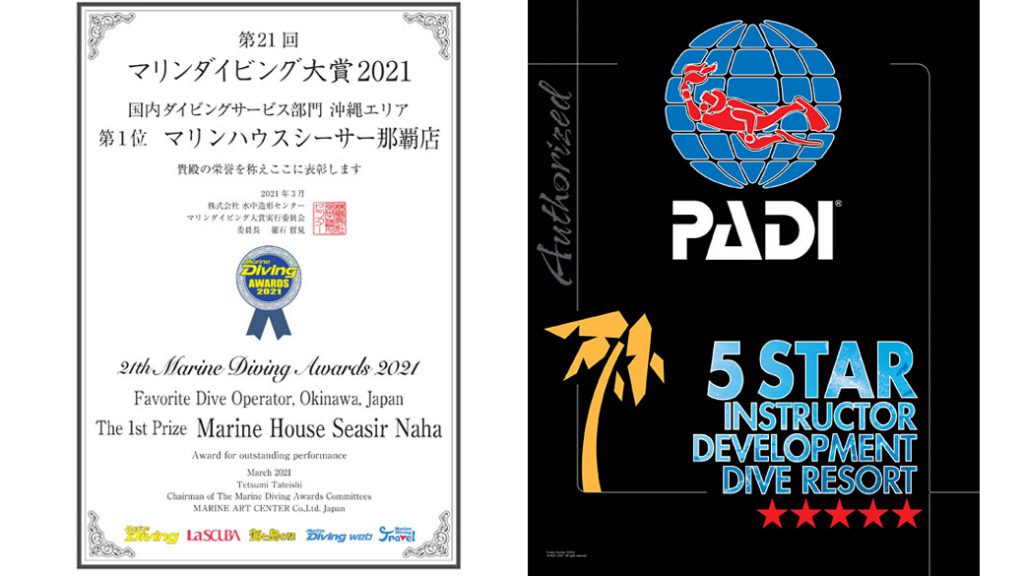 Voted No. 1 Best Dive Shop!Provide safe and reliable services!
★Ranked 1st in the Best Dive Shop for 11 consecutive years by the readers of the Japanese diving magazine "Marine Diving"
★We are a PADI 5 star Instructor Development Dive Resort which is one of the highest ratings in the PADI system.
★We was born in Okinawa as a leisure divining specialist business in 1983. As a diving shop in Okinawa with a long history.
★All of our branches are acknowledged by SDO which is a certification for all divers that oversees safety in diving in Okinawa.
Fully Equipped Boats
Each boat is equipped with the following equipment:
★Big bimini tops、2 hot shower booths, 2 lavatories, 2 changing rooms
★Ladders for easy entries & exits in and out of the water
★AED (automated external defibrillators), canned oxygen, first aid kits
LOVE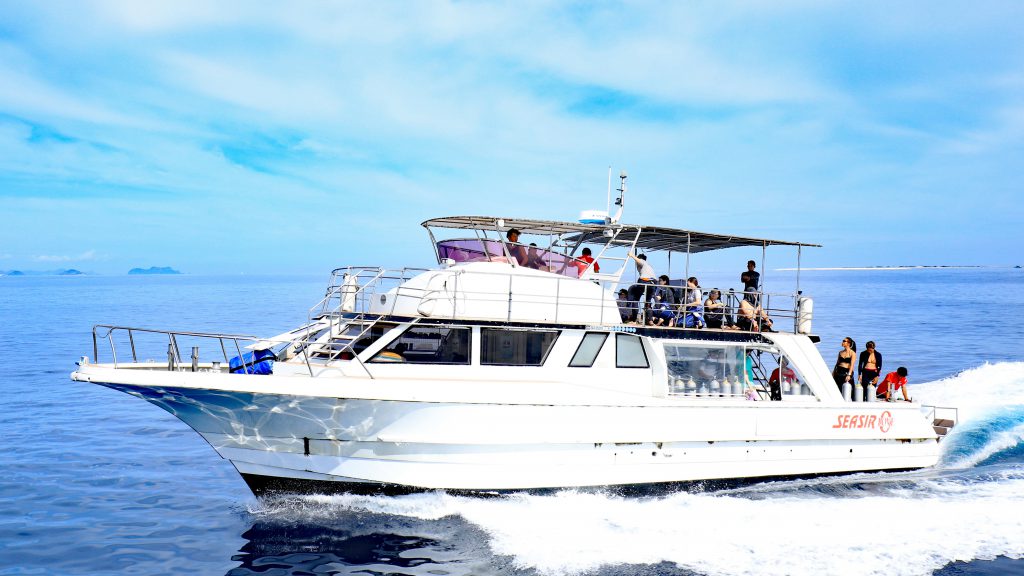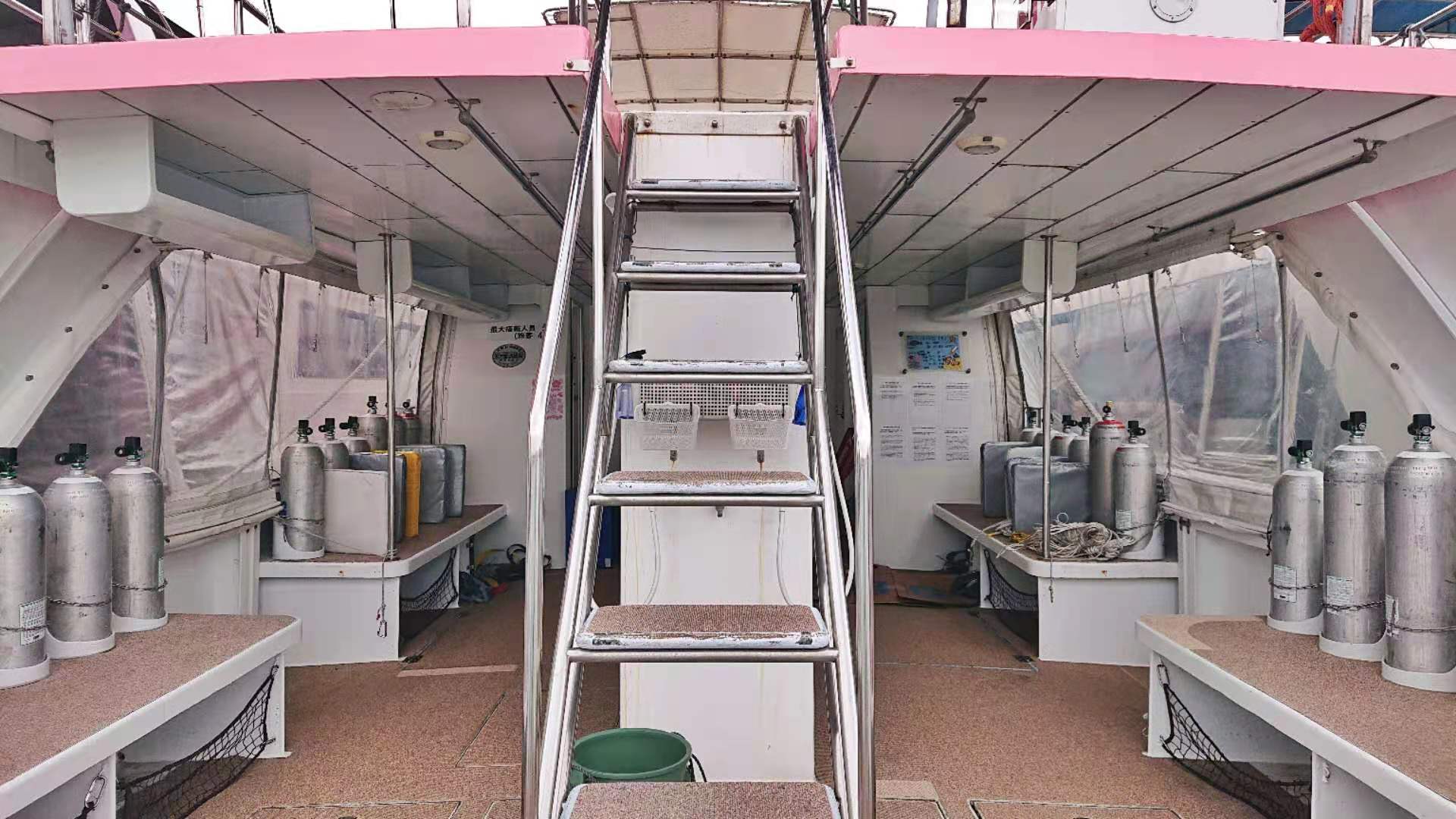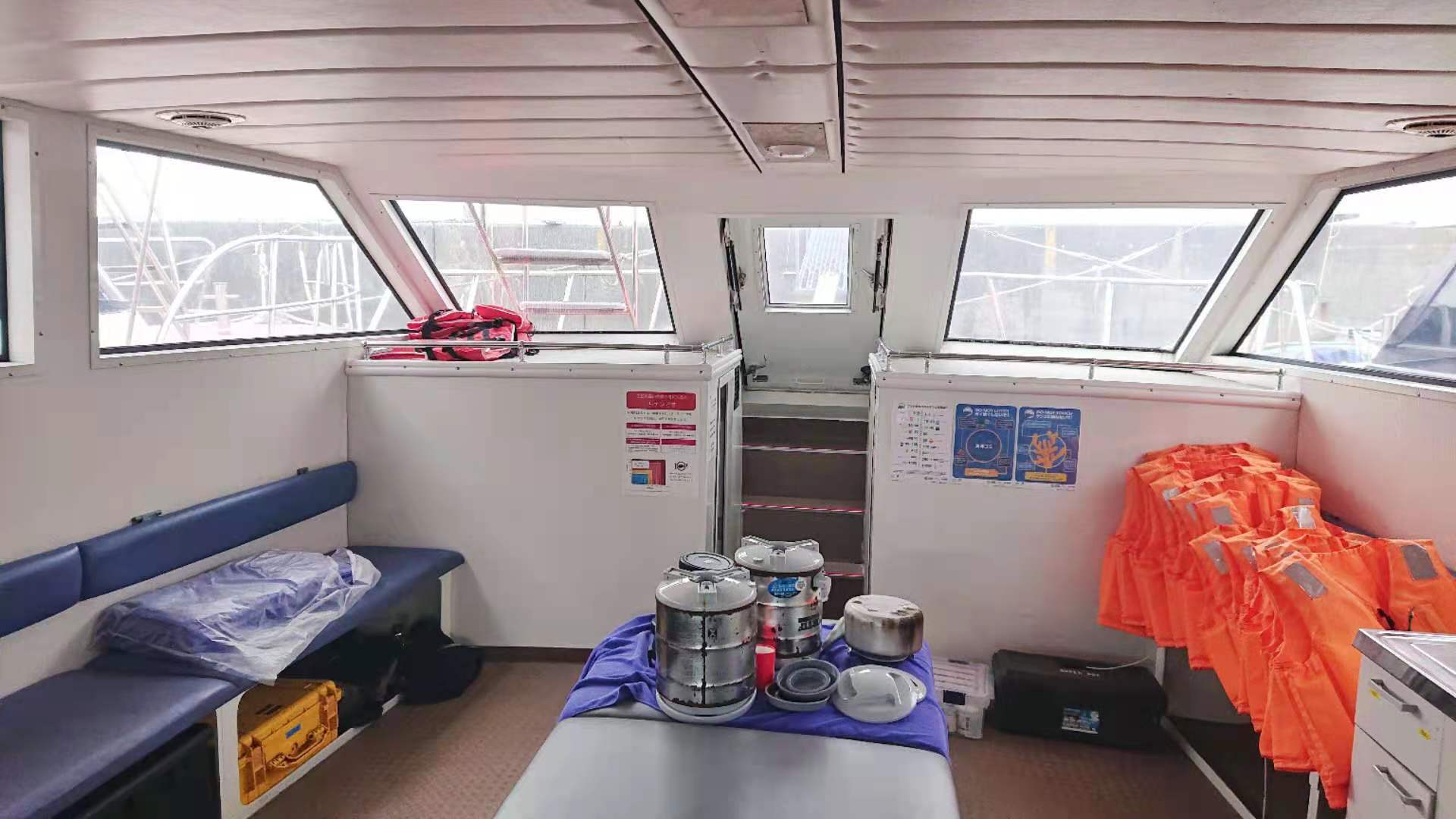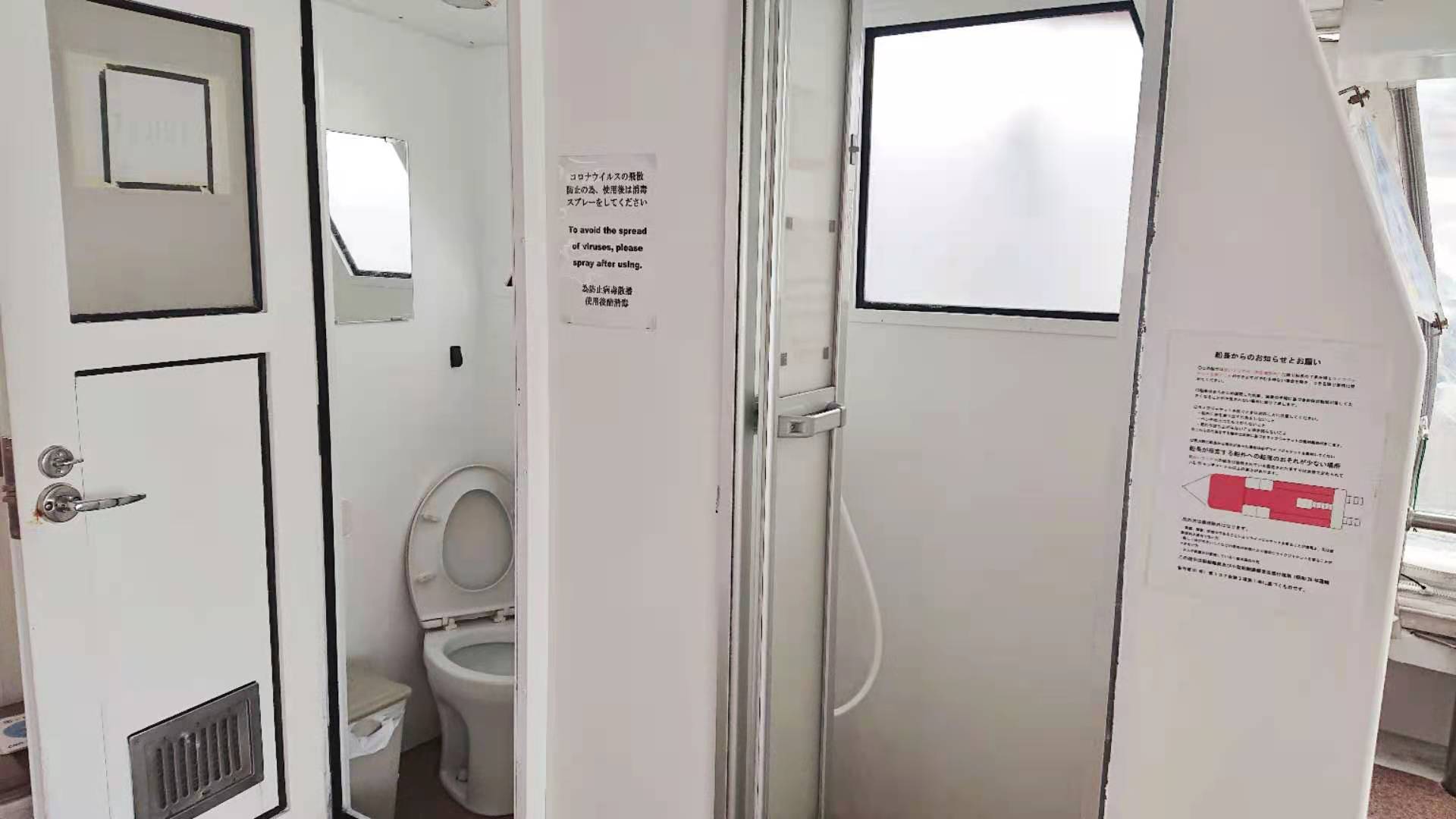 | | |
| --- | --- |
| Features | While slightly smaller than Lucky or Line, Love offers two comfortable top and bottom decks. Decompress and enjoy an invigorating breath of fresh air! |
| Facilities | 2 hot shower booths, 2 lavatories, 2 changing rooms |
| Capacity | 50 passengers maximum |
LINE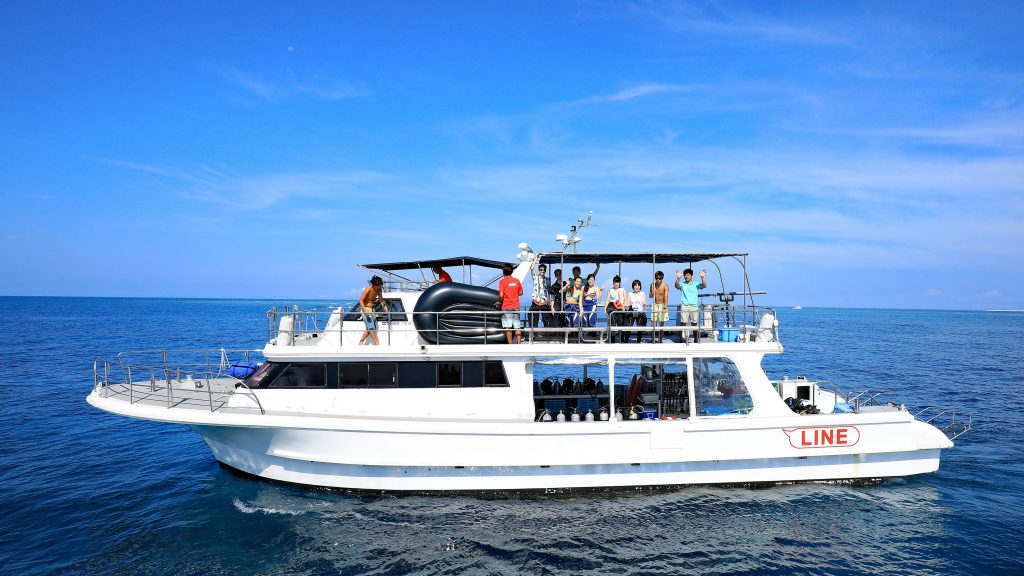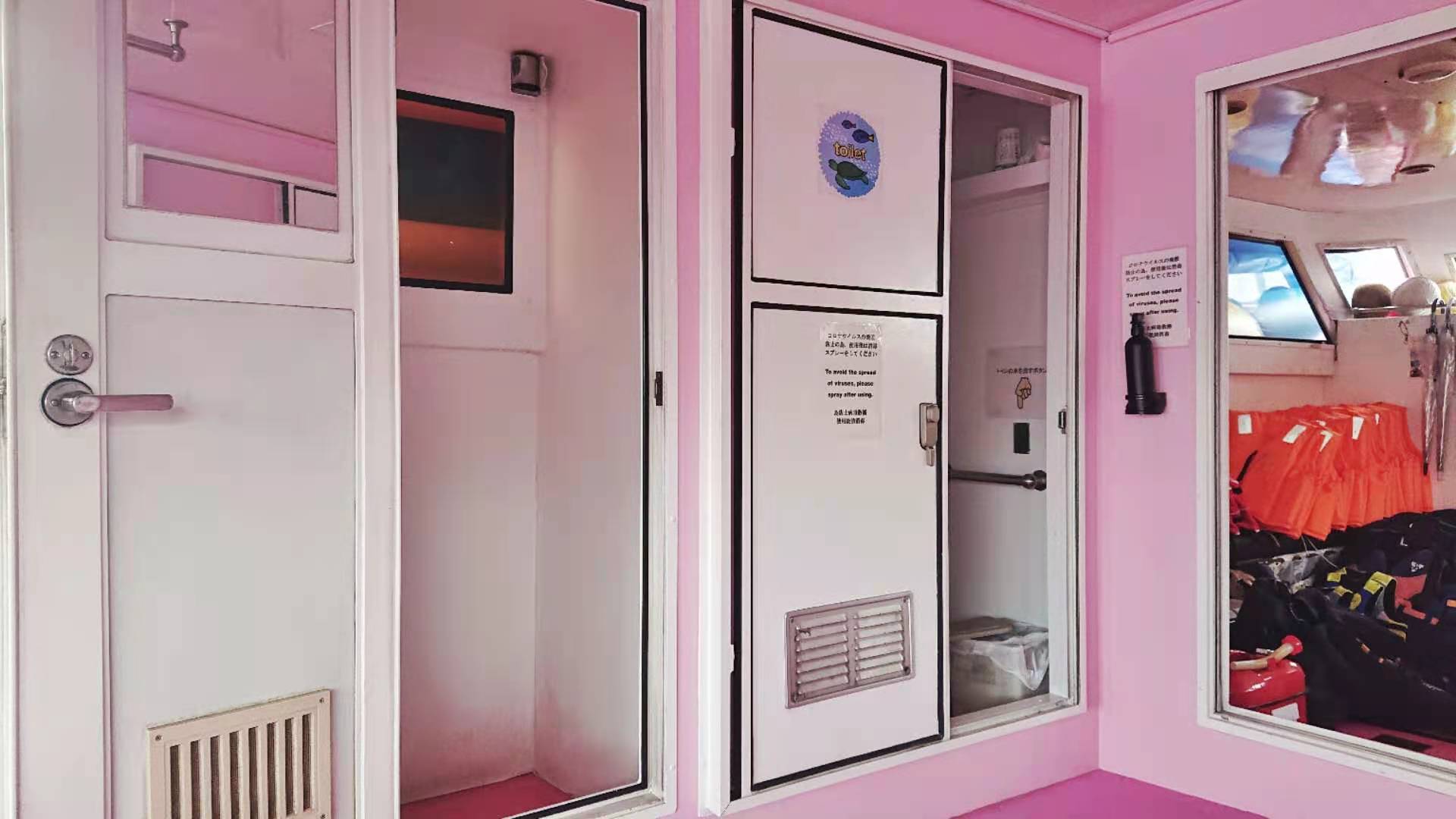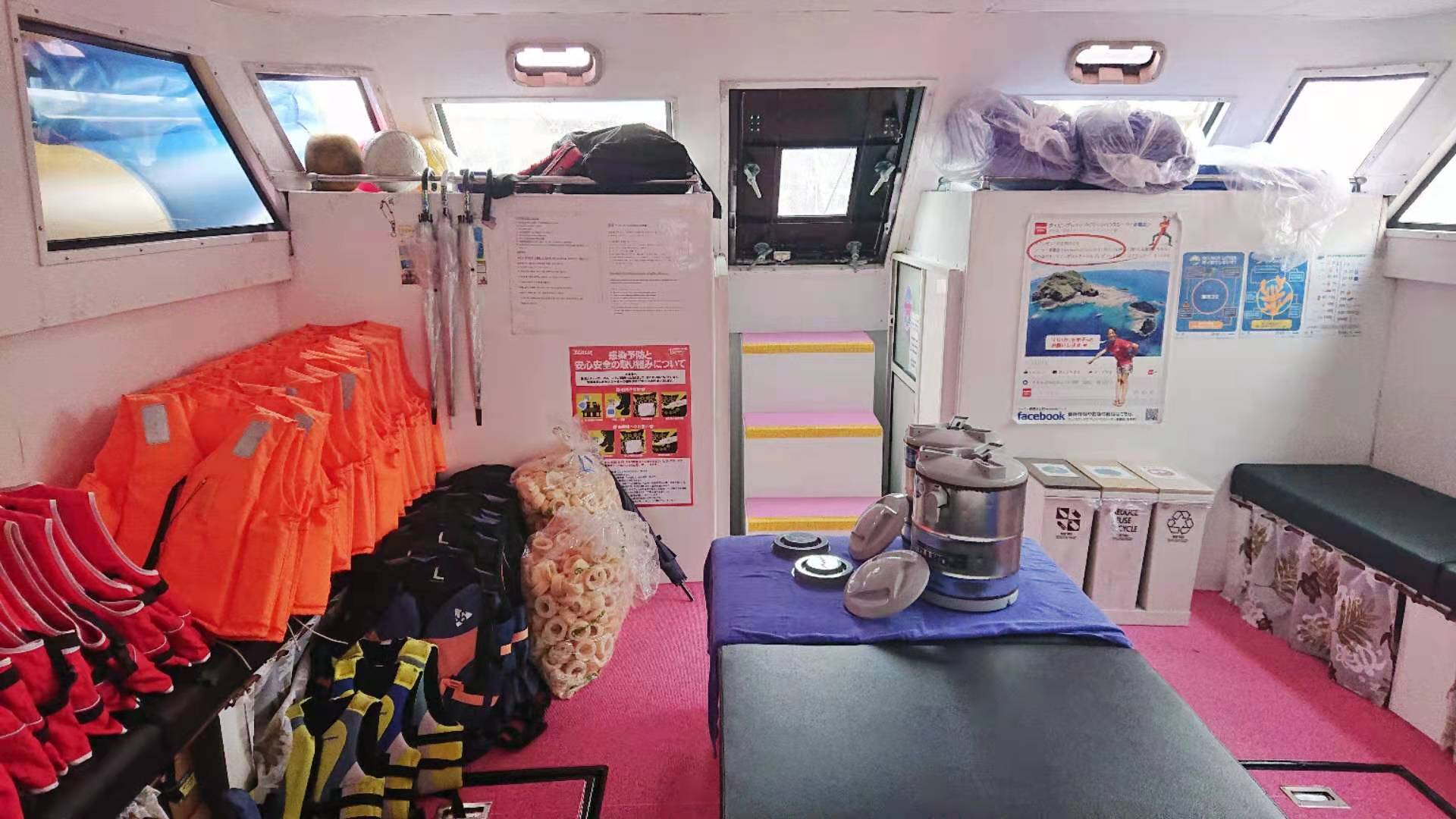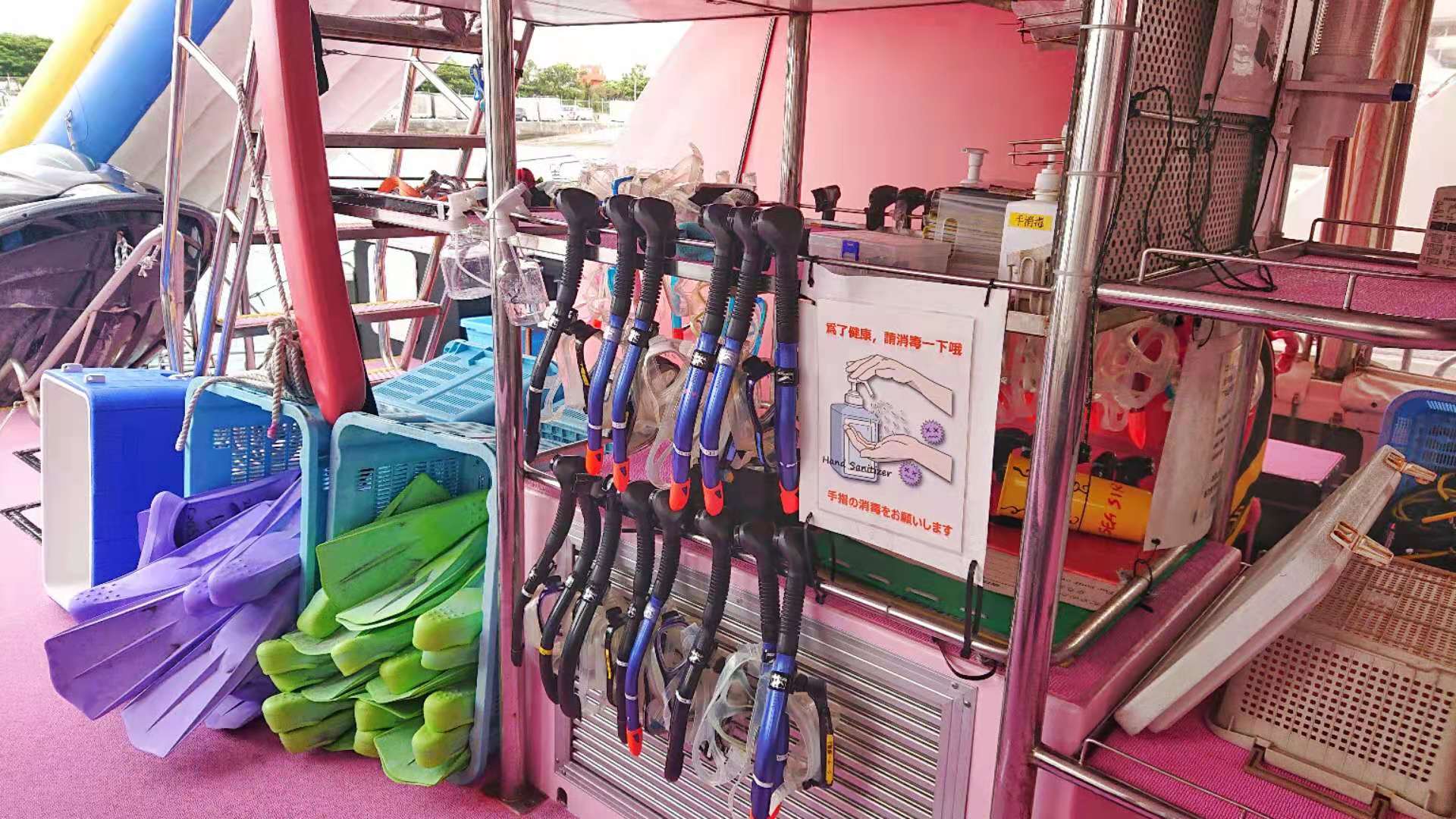 | | |
| --- | --- |
| Features | Decorated with all sorts of gimmicks on board, this ship will be your children's playground! Perfect for a fun family outing at sea. |
| Facilities | 2 hot shower booths, 2 lavatories, 2 changing rooms, 1 slide |
| Capacity | 60 passengers maximum |
LAGOON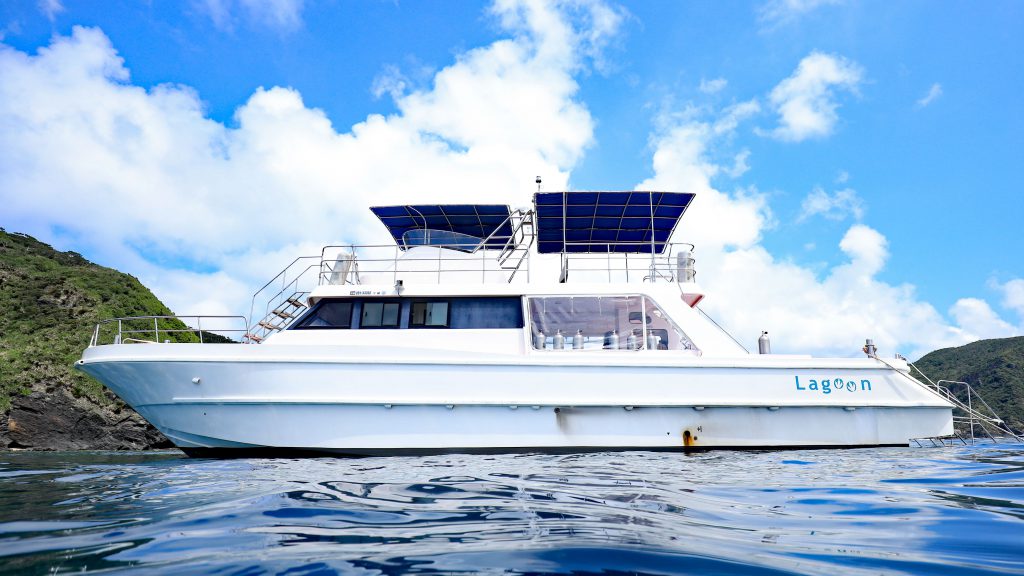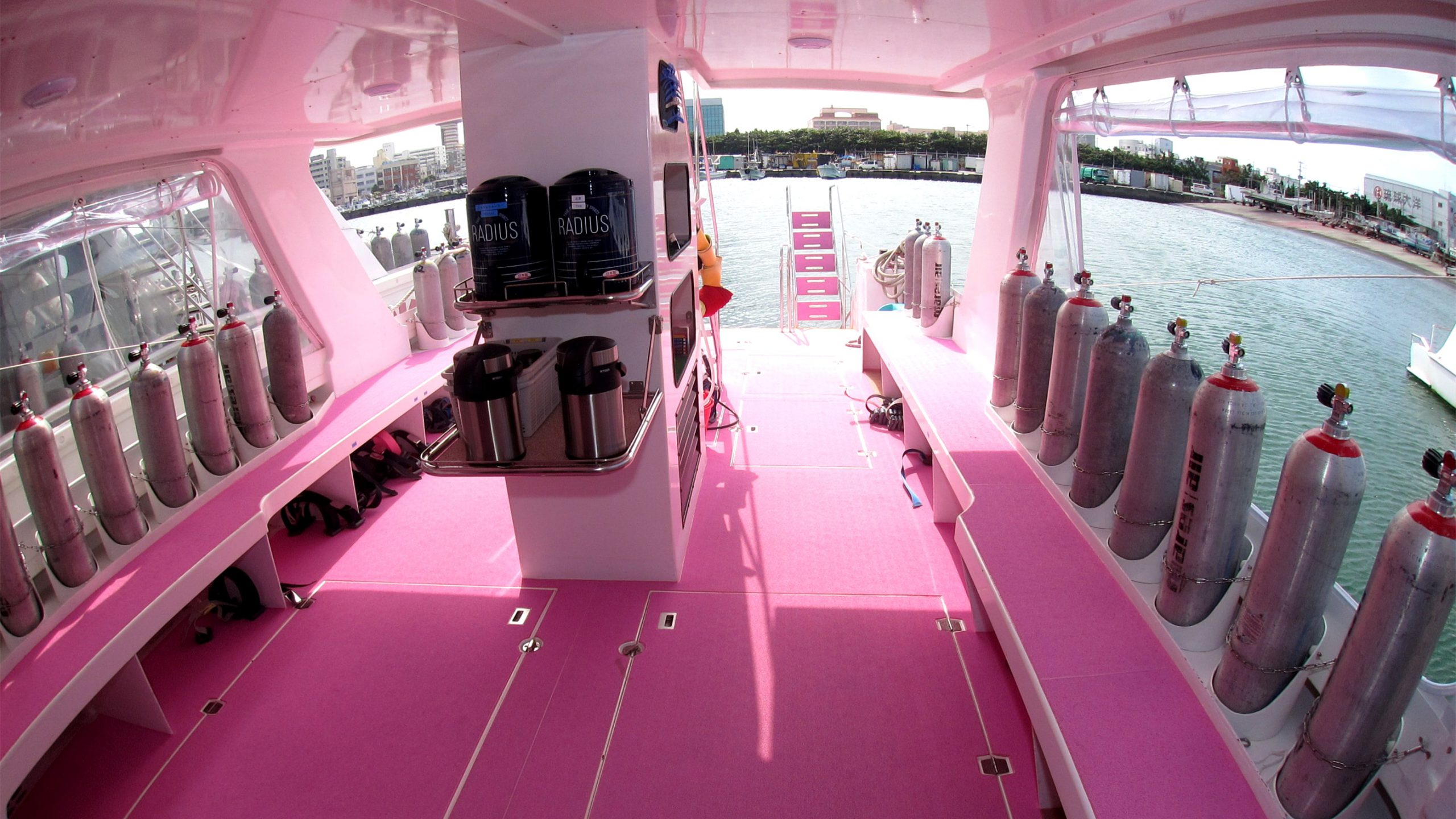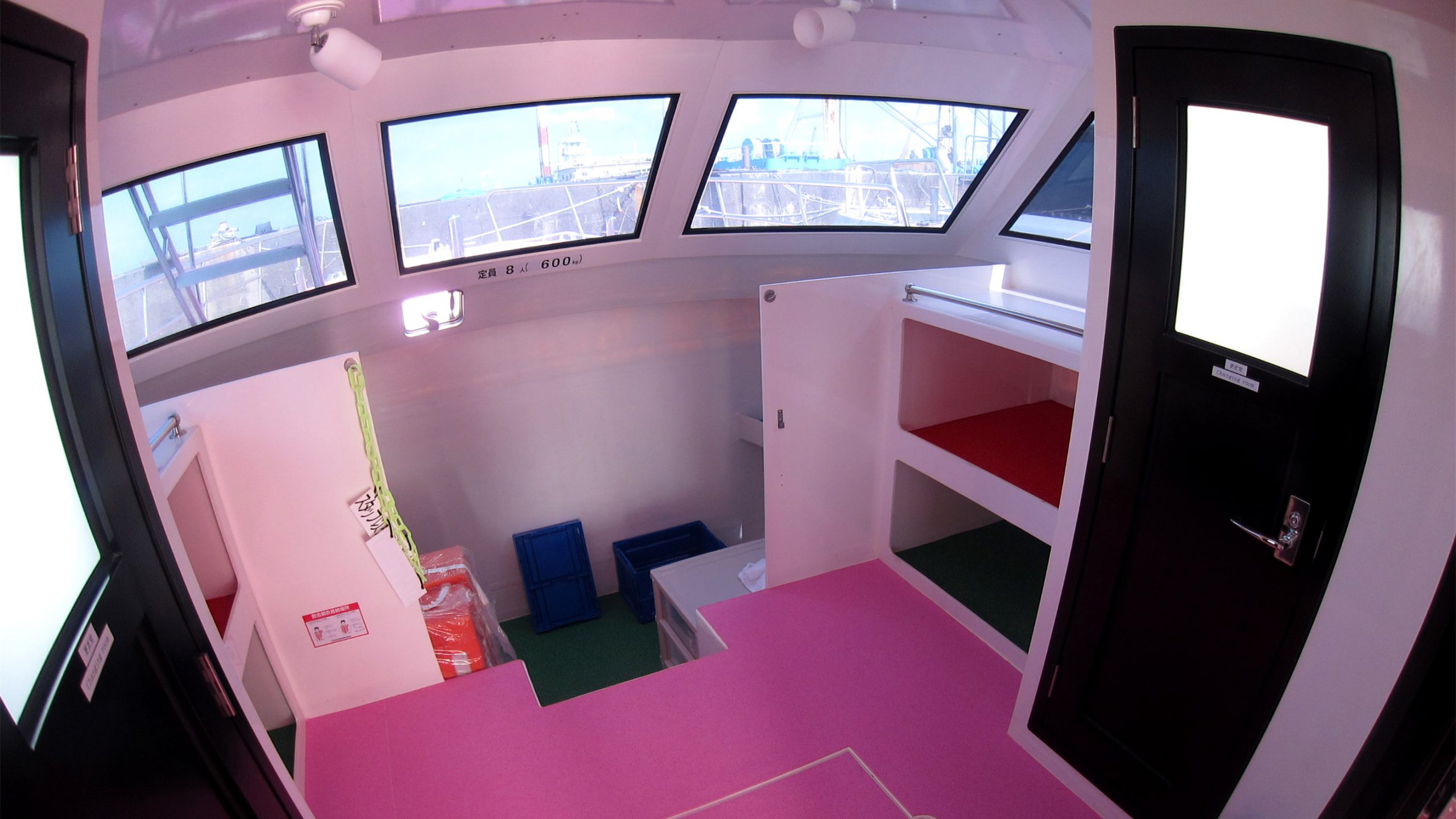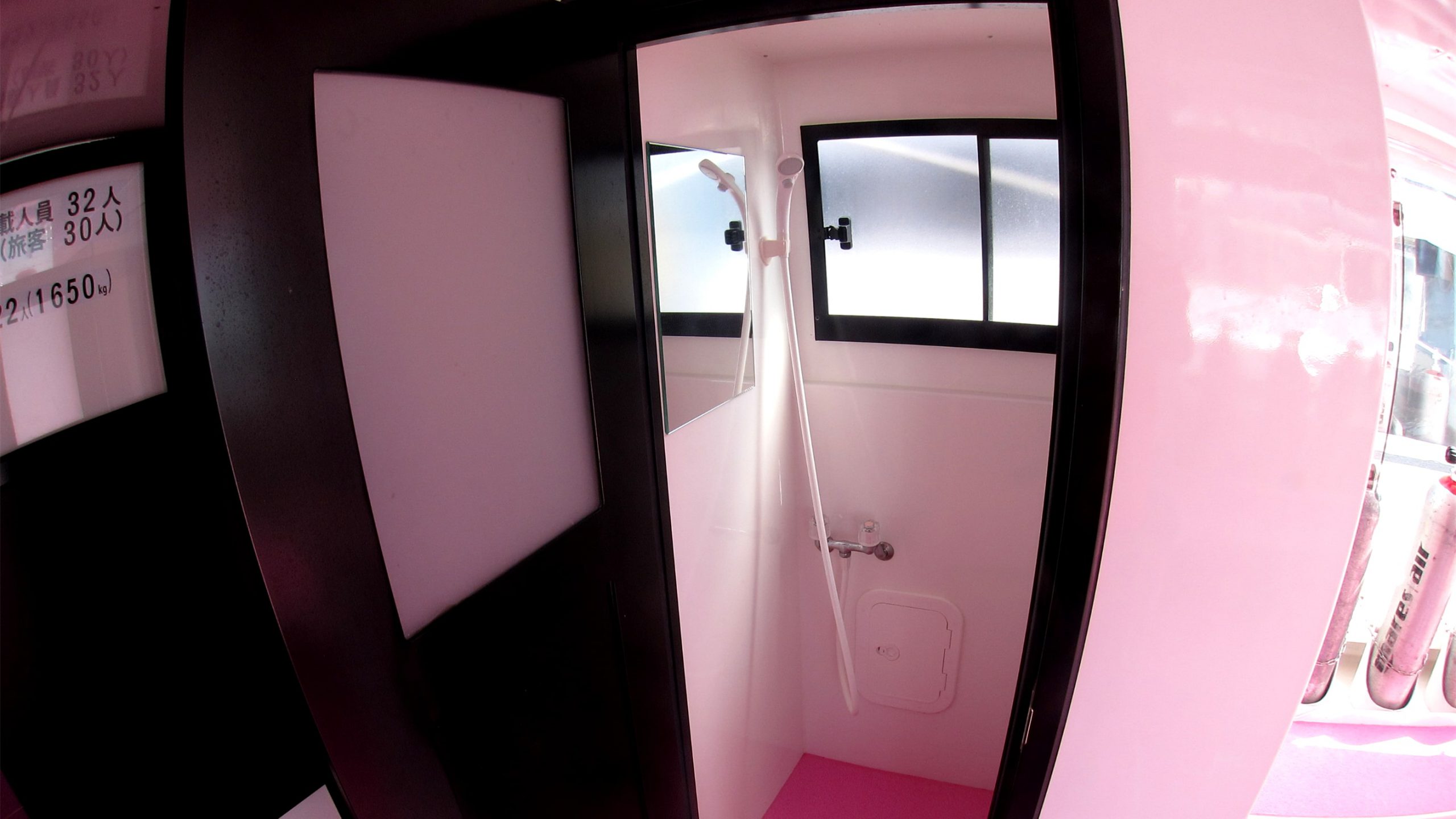 | | |
| --- | --- |
| Features | Lagoon is the new kid in our dock. Its slender body can slip into the narrowest of channels! It is perfect for small groups. |
| Facilities | 3 hot shower booths, 2 lavatories, 2 changing rooms |
| Capacity | 32 passengers maximum |
FREE Service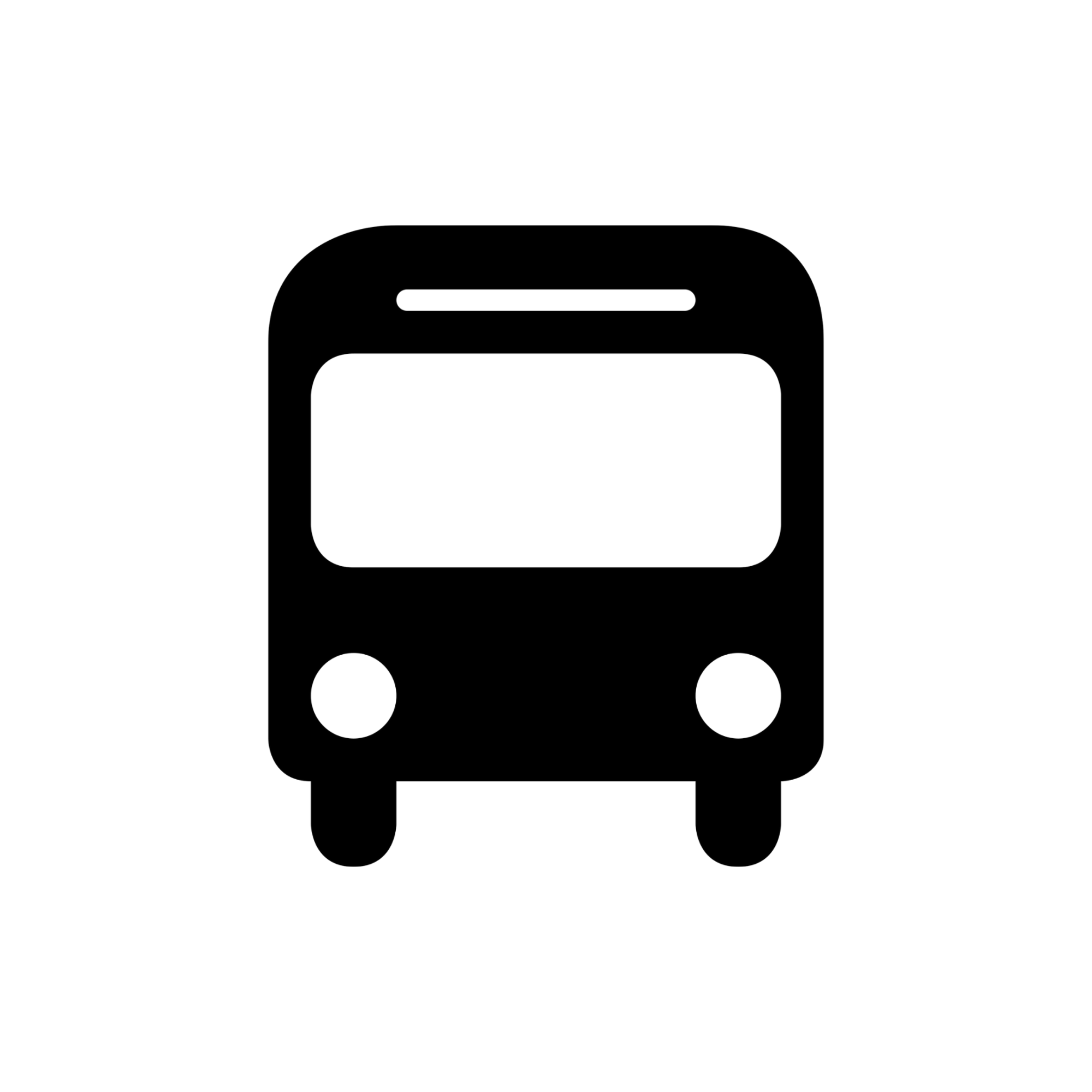 Naha Transfer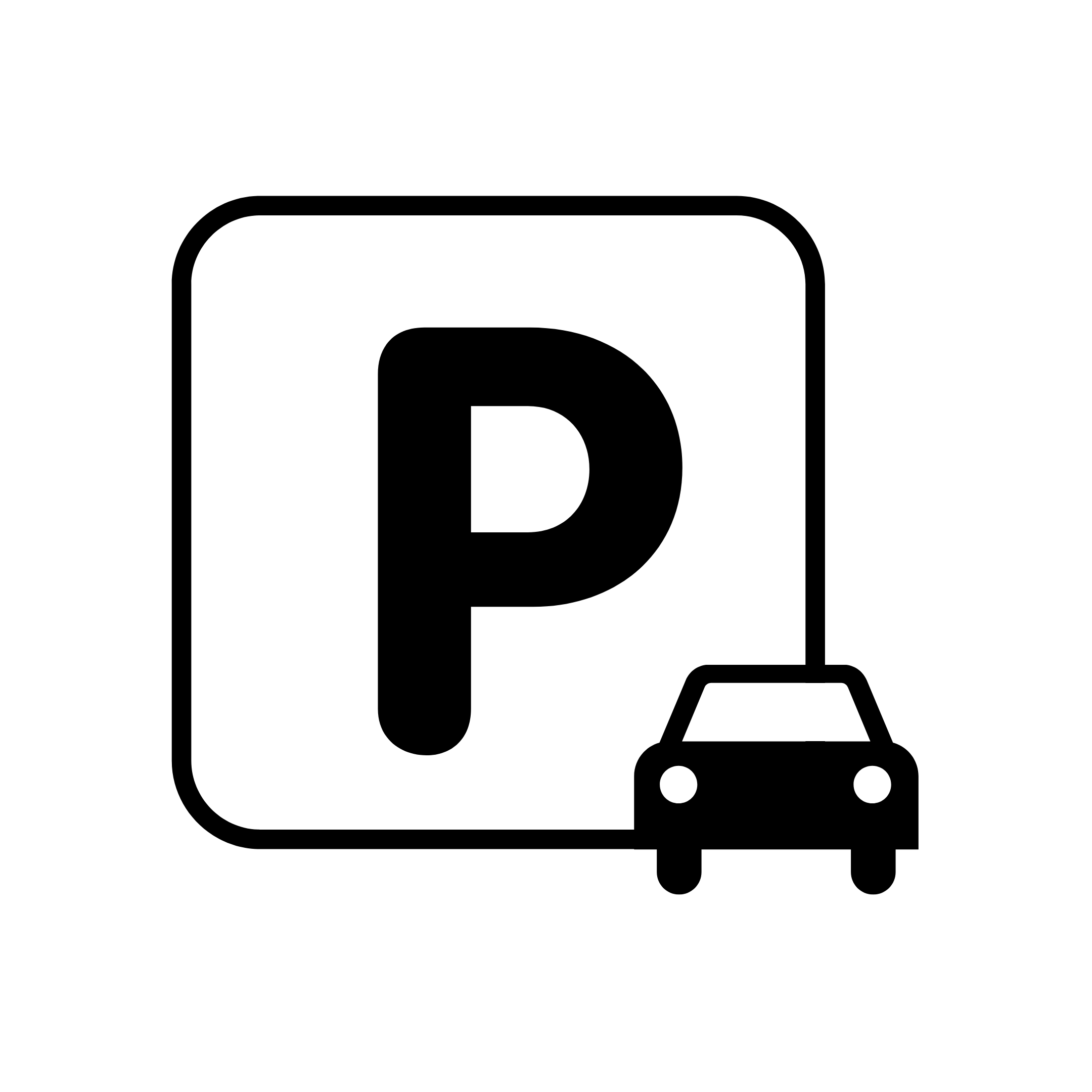 Car Park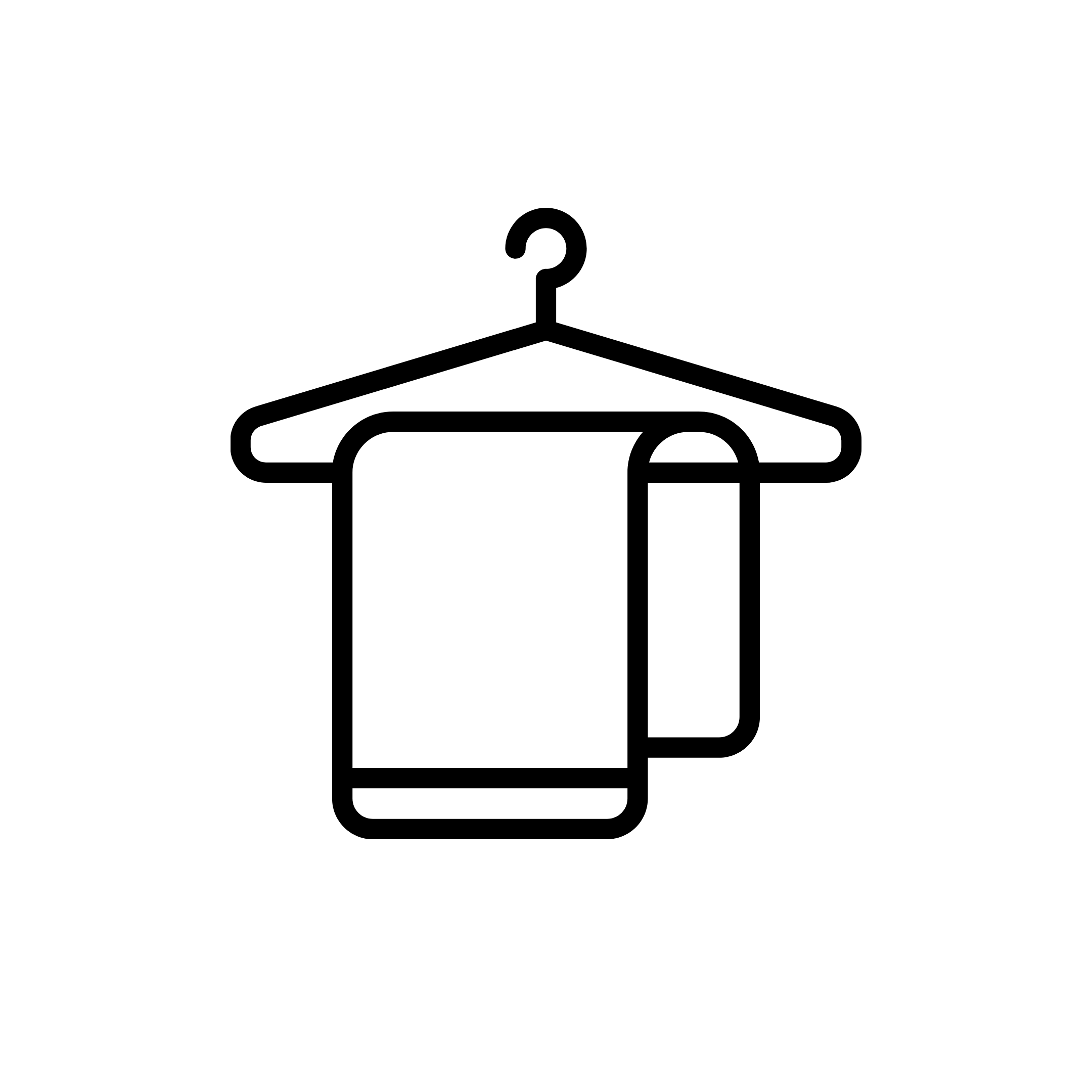 Towel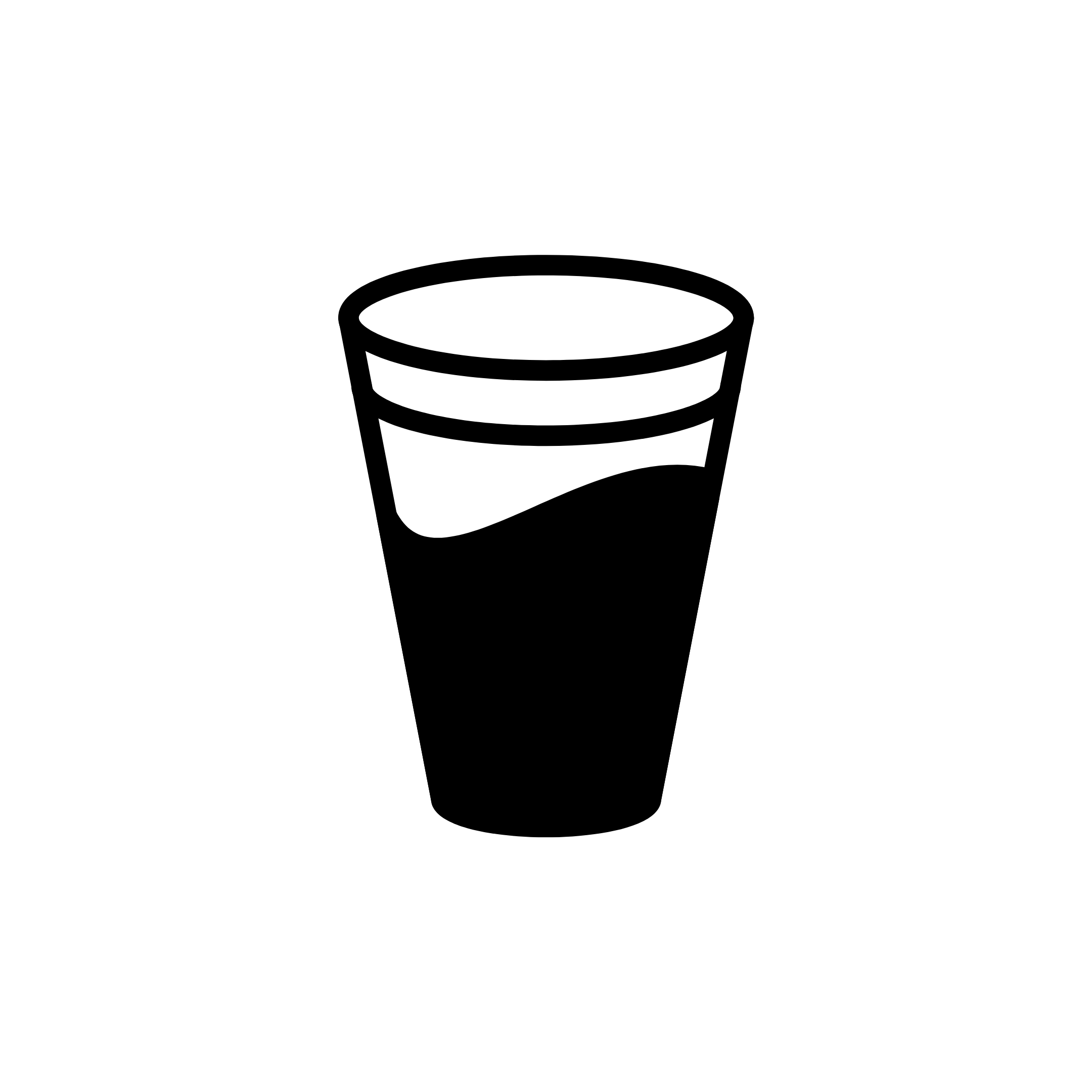 Drinks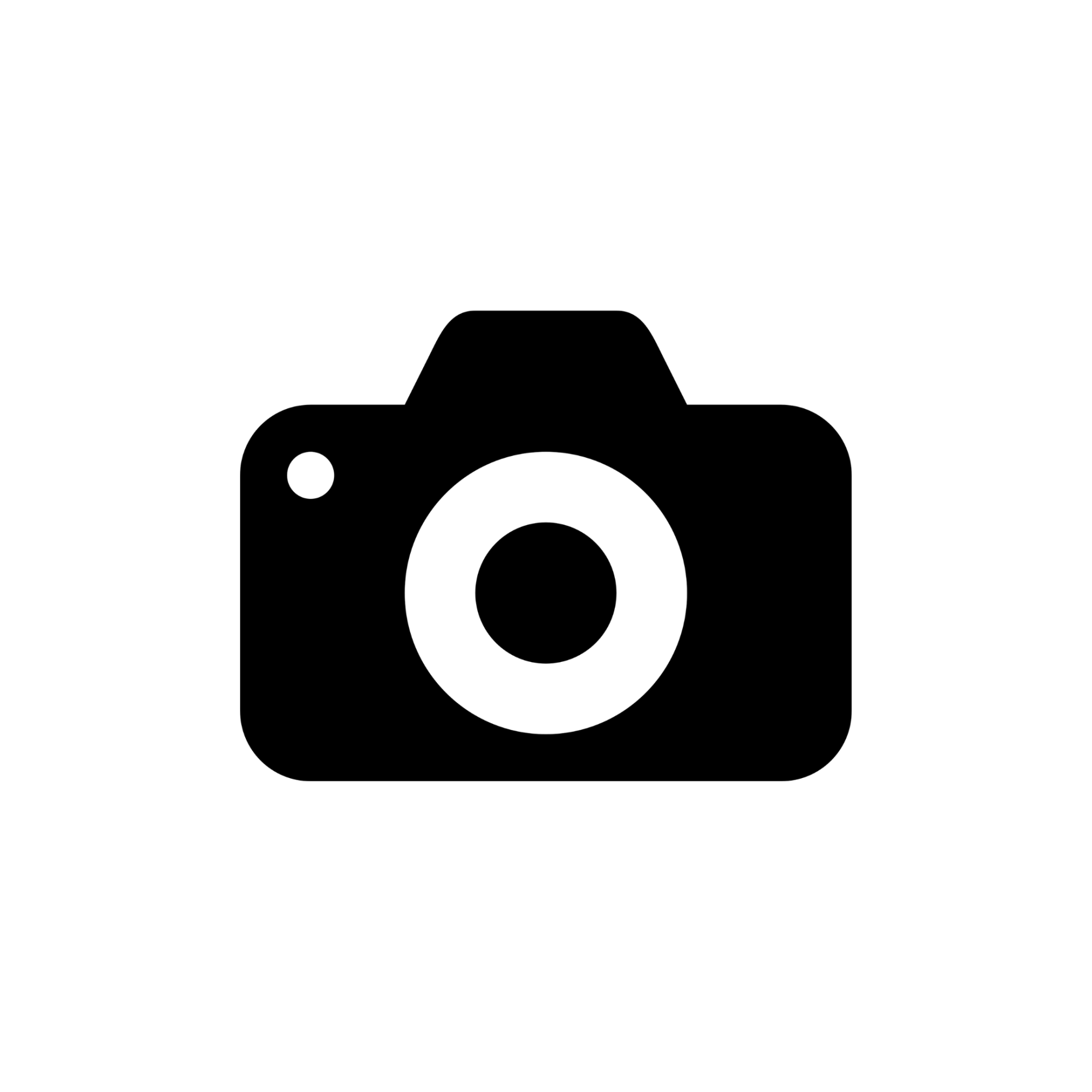 Photo Download
Sample Itinerary
Full day
Half day-AM
Half day-PM
Details
09:00
07:30
12:30
Meet up at the Marine Club BERRY NAHA.
After checking-in, we will set you up with your gear and make sure that it fits you.
09:30
08:00
13:00
Cruise to the Kerama Islands
10:00
08:30
13:30
Anchor the boat
※It's your choice of activity – snorkel, dive, relax on the sundeck, BBQ
16:00
11:30
16:30
Back to Naha
16:30
12:00
17:00
Arrival port. Once we arrive at the port you are free to leave.
※The starting time can be changed according to customer needs, but the time of back to port cannot be changed.
General Information
Full day Charter
Half Day Charter
Base fee
JPY 150,000
JPY 100,000
Maximum hours
8 hours
4 hours
Available time
between 8:00~17:00
・AM between 08:00~12:00
・PM between 13:00~17:00
Charter Boat Included
Captain, 2 In-water dive guides, Towel, Drinks, Photo service, Hotel pick-up service in Naha city, Parking
Optional fee
【All-you-can-play-3 Water Sports(Banana Boat& super marble& Jet Ski)】JPY 60,000 per GROUP
【All-you-can-play-4 Water Sports(Banana Boat& super marble& Jet Ski&wakeboard)】JPY 70,000 per GROUP
【Snorkeling】Age 13 or more: JPY 6,500 pp / Age 6-12:JPY 5,500 pp
【Introductory Diving】JPY 10,000 pp
【Parasailing】JPY 8,000 pp
【BBQ meal】JPY 4,000 pp[Included: BBQ Grill Set、Beef、Okinawa pork、Chicken、Sausage、Noodle or Rice、Vegetables(cabbage, carrots, onions, etc.), personal tableware (plates, chopsticks, cups), sauces, seasonings]
*BBQ meal is a minimum order of 6 persons.
*Be sure to reserve in advance for all optional tours.
Requirements
・Age restrictions: Introductory diving between 10 and 60 years old. / Snorkeling between 6 and 65 years old. *Please let us know if you have children aged 0-5 y/o or elderly aged over 65 y/o with you upon booking.
・If you plan to join introductory diving, please be aware that you cannot board a flight within 18 hours after diving.
・Please check our Health check list and note that for your own safety, we will not be able to let you go on a tour with us if your answer to one of those questions is 'Yes'.
Boat charter Remarks
・40 person maximum capacity.
・The starting time can be changed according to customer needs, but the time of back to port cannot be changed.
・We will cruise to Kerama island, however, we do not land on any islands. And note that our tour may be canceled due to the weather or sea conditions. When possible, we may just change our destination. We will inform you of any such change the day prior to the tour.
・Usually arrange 1 captain and 2 in-water dive guides, we will arrange more in-water dive guides depending on the number of people joining water sports.
・Please make sure that you read and understand our cancellation policy before booking.
Option water sports & Meals Remarks
・For who join water activities, wearing a wetsuit or a life jacket during our tours is mandatory.
・Please book a snorkeling tour if you want to do snorkeling. It is not allowed ①Snorkeling without a guide ②Snorkeling with swimsuits only ③Free-diving or using weights.
・The jet ski will be operated by an instructor, customers cannot operate it by themselves.
・BBQ meal is individual size and self-cooking. The minimum order is from 6 persons. It is possible that bring your extra food if you ordered a BBQ meal.
・You can bring your own beverages (including alcoholic beverages), but you will not be able to participate in any water sports after drinking alcohol.
・If passengers cause a mess inside the boat, a cleaning fee will be charged.
Things to bring with you
・Swimsuits(We suggest wearing a swimsuit beforehand for those who join water activities.)
・Changing clothes
・Seasick Medicine (If you get seasick or carsickness easily, please prepare the medicine on your own. We do not provide medicine at the shop.)
Meeting point
Marine Club BERRY NAHA
【Address】2-3-13 Minato Machi, Naha, Okinawa, 900-0001
【Map Code】33246627*42
【FREE Hotel Transfers Service】See Free Transfer Service Details
【FREE Car Park】See Free Car Park Location
【Location Details】See Access Page
Other branches