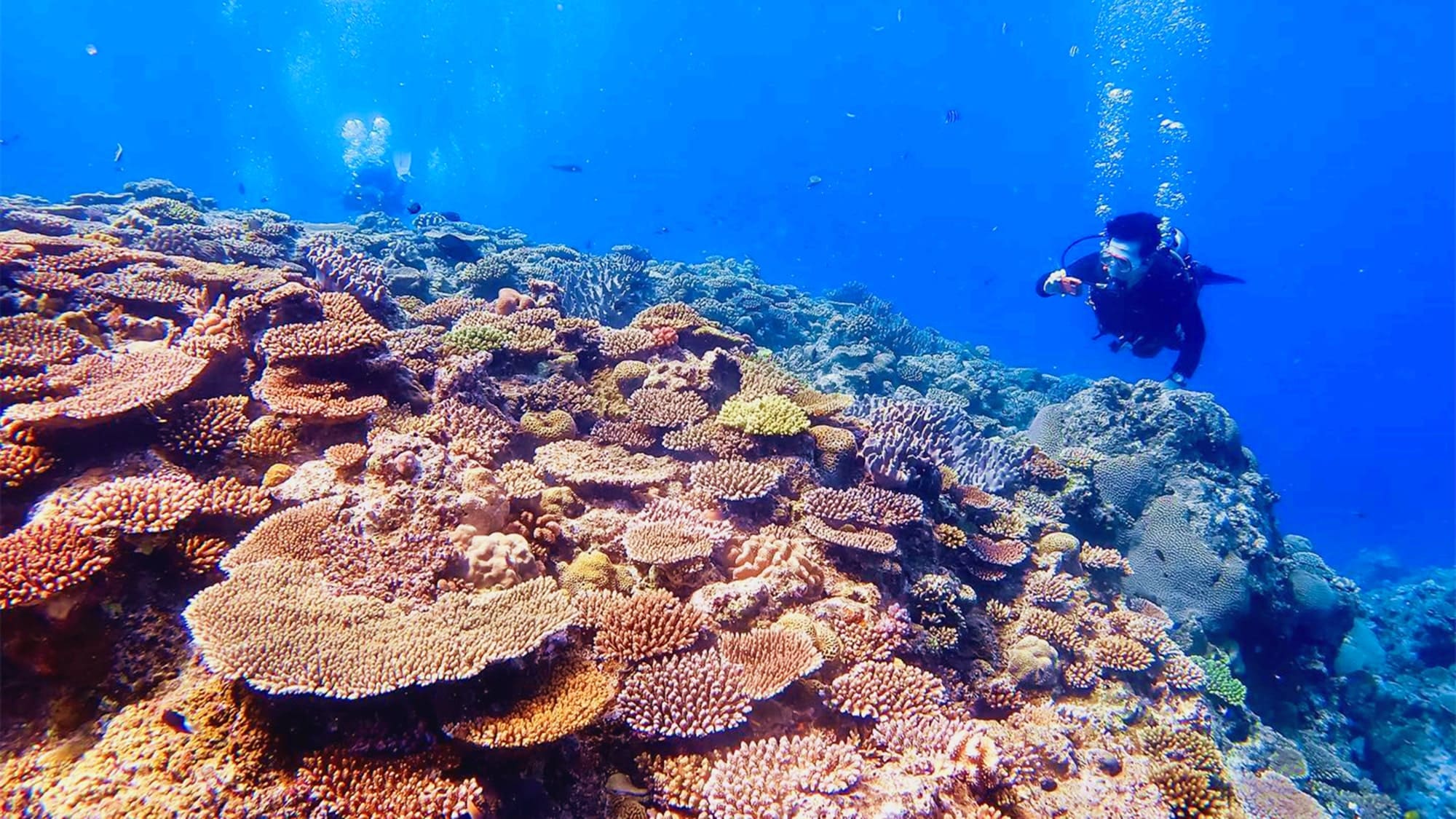 Beautiful Underseascapes
Colourful underseascapes and surreal lights filtering through rocky gaps…
Enjoy an underwater scenery quite different from the one in the Kerama islands!

We dive both in the west and the east coasts.
We will choose which site best fits that day's sea conditions.
Highlights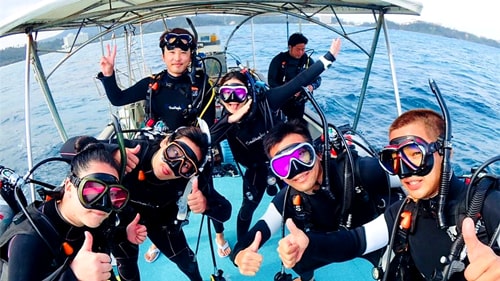 Dive sites are only 5 to 15 minutes away from the shore. Perfect for people who are prone to motion sickness!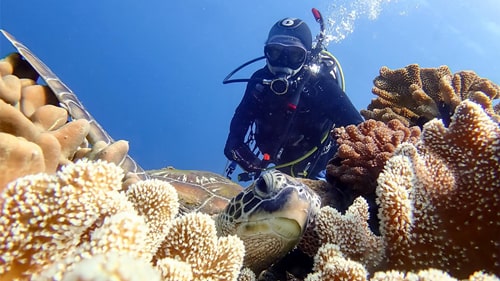 We dive on the west and east coasts alike. This way we can find a spot to dive that isn't affected by the wintery winds.

We will choose the spot that best matches your level among the many that surround us!
Time Itinerary
Let's gear up!

Let's choose your equipment and make sure everything is to your size.

Heading to the site!

Let's board and move to a diving spot. We will brief you before diving in.

Let's dive!

Ready? Let's dive into the big blue!
Diving Sites Selection
Manza Dream Hole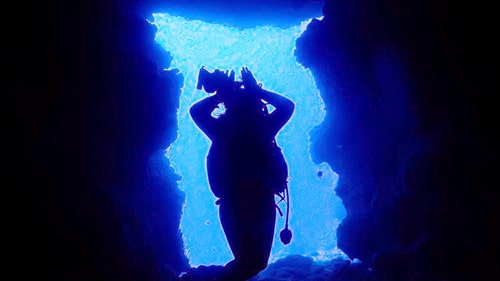 One of the best cave diving sites in Okinawa! For advanced divers.
A descent into darkness that proves addictive!
Horse shoes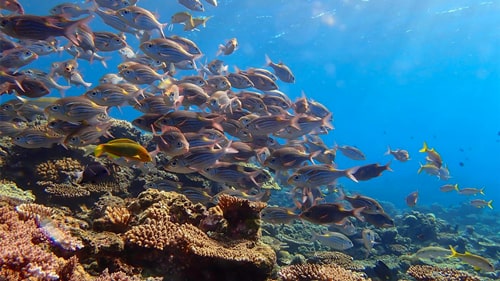 This thrilling drop-off will no doubt leave you with exciting memories!
The diversity of the fish in the area is worth a trip!
Nakayukui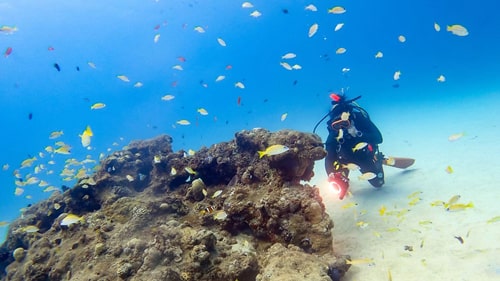 A peaceful spot of white sand and corals reef.
Enjoyable for both beginners and advanced divers.
Services Provided
General Information
Prices
・2 dives:

JPY 15,000


・3 dives:

JPY 21,000



All prices include:

boat ride fee

guiding fee

towel



・Equipment full rental: JPY 5,000
Opening Period
All year
*In winter, it may be held at the Kanucha branch due to the rainy season.
Duration
・2 dives: 4 hours
・3 dives: 8 hours

Departure time:
・2 dives: 08:00, 12:00
・3 dives: 08:00
Meeting point
BERRY KISE Beach Counter (Kanehide Kise Beach Place Hotel)
Address: 115-2 Kise, Nago, Okinawa 905-0026
Map code: 206 413 799*01
Things to bring with you
・Swimsuits
・Diving license card
Requirements
・Please check our Health check list and note that for your own safety we will not be able to let you go on a tour with us if your answer to one of those questions is 'Yes'.
Remarks
・Note that our tour may be cancelled due to the weather or sea conditions. When possible, we may just change our destination. If there are any changes, we will contact you as soon as possible.
・

Please be aware that you cannot board a flight within 18 hours after diving.

We recommend to avoid flying within 24 hours after diving.
・Please make sure that you read and understand our cancellation policy before booking.
Other activities at KISE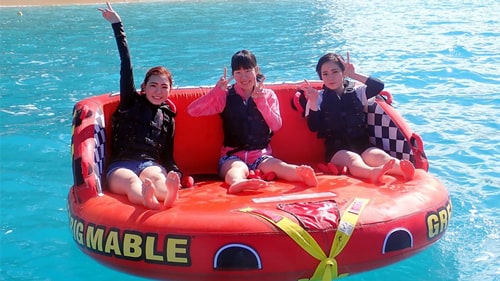 An exciting ride that will leave you screaming at the top of your lungs! If you want action, this is it!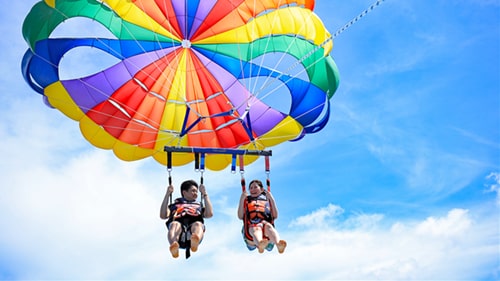 An affordable breath of fresh air in the skies overlooking the crystal-clear Okinawan sea!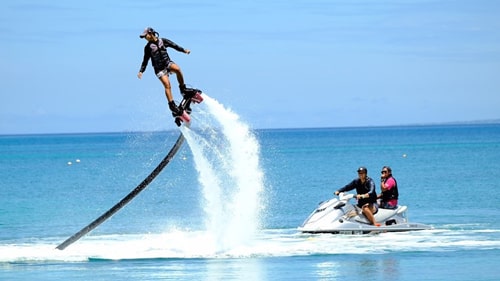 Propelled by the force of water, defy gravity and take flight! Discover a sensation you've never known before!
Other branches