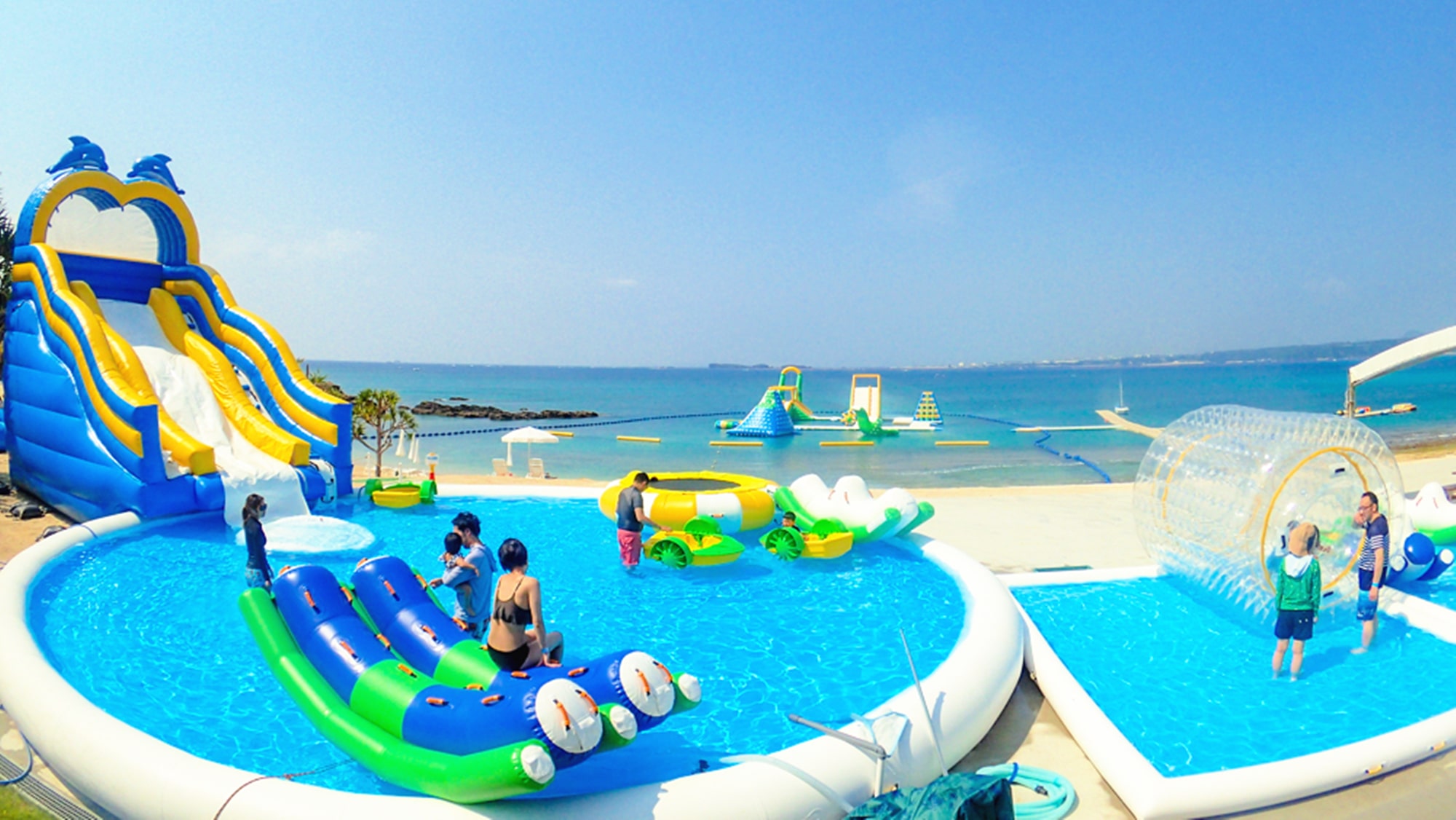 A Kids' Paradise!
Babies are welcome!
The water garden that can be entered from 0 years old!
A mini slider is also available!
Highlights
Slider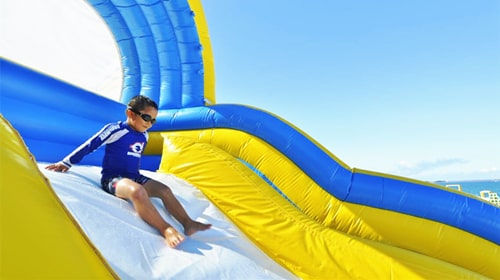 Trampoline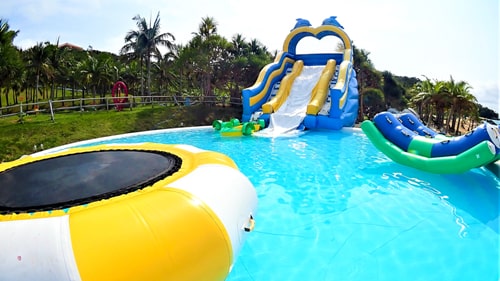 The swaying boat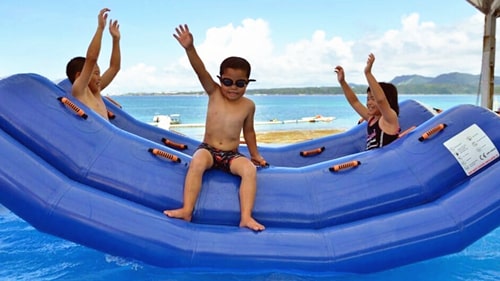 Services Provided
General Information
Prices
【from 4/23 to 5/5 and from 7/17 to 8/31】
・Adults:

JPY 2,200


・Children:

JPY 1,650


・Babies:

JPY 0



【Other dates】
・Adults:

JPY 1,870


・Children:

JPY 1,320


・Babies:

JPY 0



All prices include:

towel rental

shower

parking

Opening periods
Beach Opening Day* to 31th Oct. 2021
*The Beach Opening Day is decided yearly by Nago city. Check this page for updates.

9:00-17:00 (March-June, October)
9:00-17:30 (July-September)
Meeting point
BERRY KANUCHA Beach Counter (Kanucha Resort Hotel)
Address : 156-2 Abu, Nago, Okinawa 905-2263
Map code : 485 159 109*85
Things to bring with you
・Swimsuits
Requirements
・Children fares are applicable to children aged 3 to 12.
・Children under 5 must be accompanied by an adult.
・Please check our Health check list and note that for your own safety we will not be able to let you go on a tour with us if your answer to one of those questions is 'Yes'.
Remarks
・The park is closed between 12:00 and 13:00 for maintenance.
・Note that the park may be closed due to the weather or sea conditions.
・The floats are slippery and fall are frequent. Please refrain from booking if you are easily injured or if there is any chance of any health conditions worsening by using such a place.
・Please make sure that you read and understand our cancellation policy before booking.
Other facilities at KANUCHA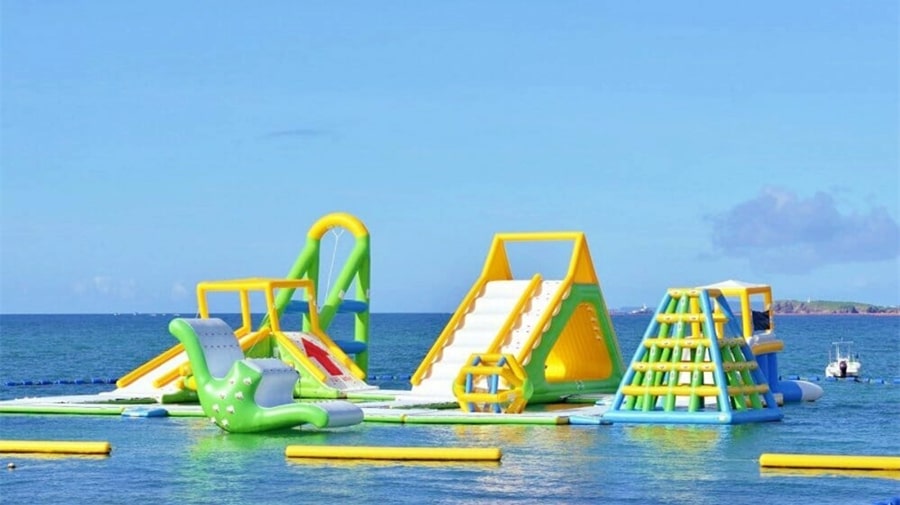 Open to children aged 6 or above and adults. Okinawa's largest floatable water park!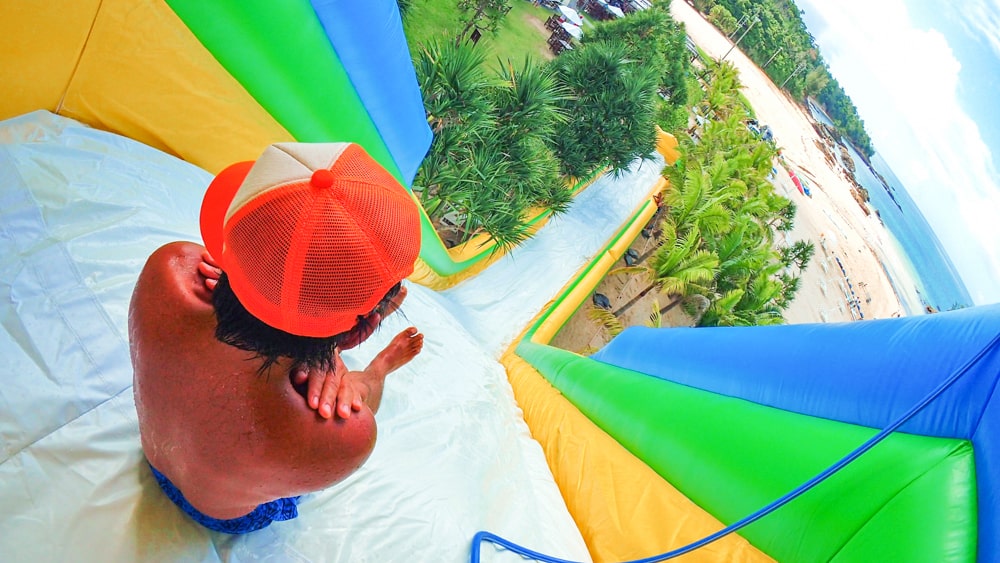 Enjoy the thrills of a 9 meter-high slide!
Only in BERRY Kanucha!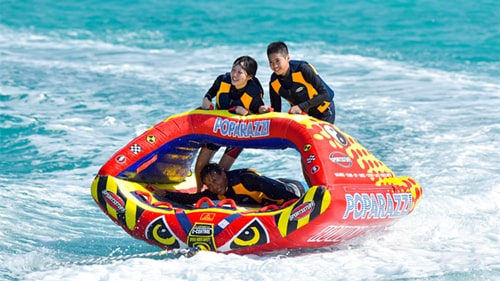 All KISE jet activities can be enjoyed at BERRY Kanucha!
Inquire upon reserving!
Other branches