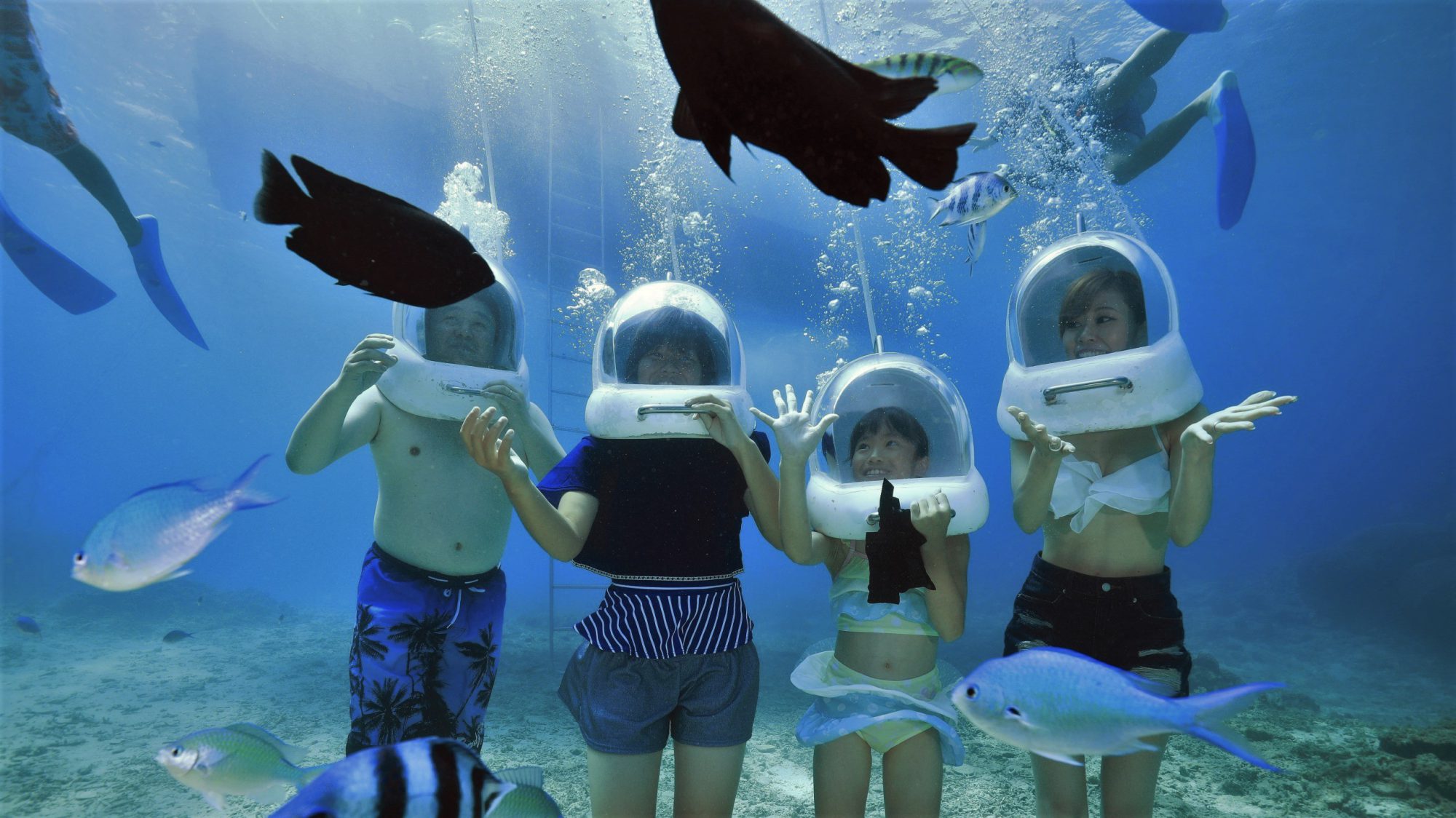 Sneak a peek at a mermaid's world!
Let's take an underwater stroll surrounded by colourful tropical!

Did you want to try diving but didn't because you can't swim?
Do not worry!
This is an activity that doesn't require any swimming skills.

Hugely popular with females as it allows you to keep your head dry the whole time.
Highlights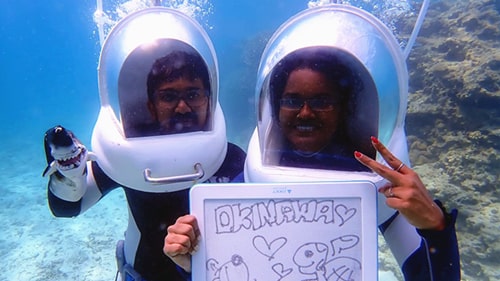 You can participate with your makeup on or even keep your glasses on!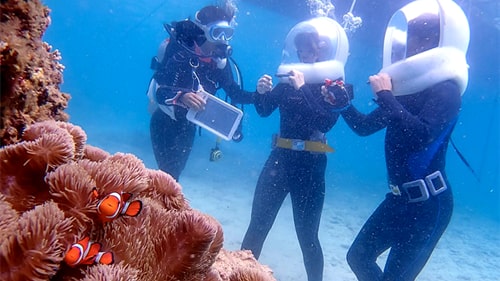 Just put on your helmet and walk! You do not need to swim at all.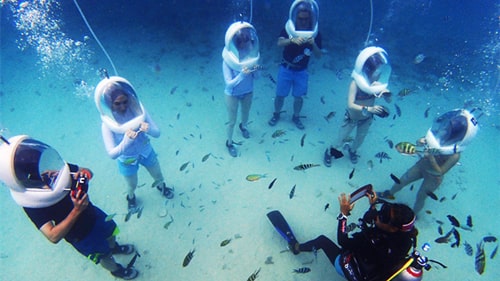 With 5 departures a day, this is an easy activity to add to your schedule!
Tour Itinerary
Heading to the site!

After briefing, board a banana boat and enjoy the ride to our dive spot!

Go underwater!

Put on your helmet and slowly step down the ladder into the water.

Discover another world!

Enjoy this underwater stroll among the colorful corals and fish!
Services Provided
General Information
Prices

JPY 7,000

Include

Boat ride

Guiding fee

Equipment rental

Towel

Opening periods
March to September
Duration
1.5 hours
Session
09:00, 10:30, 13:00, 14:30, 16:00*
*16:00 tours only from July to September.
*Please make sure to be on site 30 minutes before departure time.
Requirements
・Age restriction: 8-65 years old.
・Shoulder width: 38 cm or more; Weight: up to 100 kg.
・Please check our Health check list and note that for your own safety we will not be able to let you go on a tour with us if your answer to one of those questions is 'Yes'.
Remarks
・Note that tours may be cancelled due to the weather or sea conditions. If there are any changes, we will contact you as soon as possible.
・

Please be aware that you cannot board a flight within 18 hours after diving.


・Please make sure that you read and understand our cancellation policy before booking.
Things to bring with you
・Change of clothes
・Swimsuits
Meeting point
BERRY KISE Beach Counter (Kanehide Kise Beach Place Hotel)
Address: 115-2 Kise, Nago, Okinawa 905-0026
Map code: 206 413 799*01
Other activities at KISE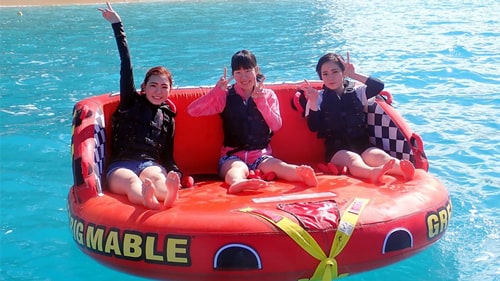 An exciting ride that will leave you screaming at the top of your lungs!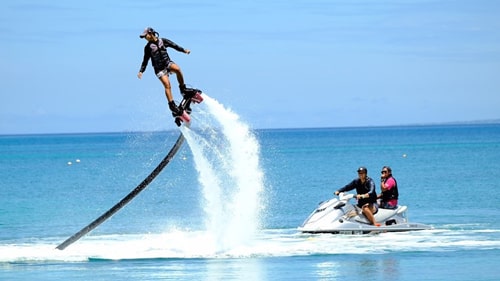 Defy gravity and take flight! Discover sensations you've never known before!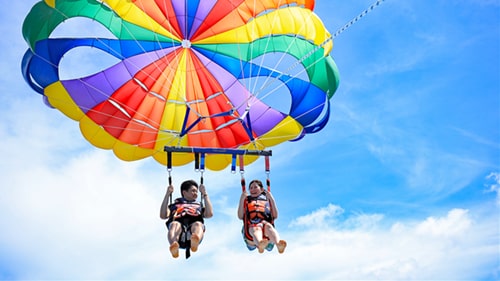 An affordable breath of fresh air in the skies overlooking the crystal-clear Okinawan sea!
Other branches