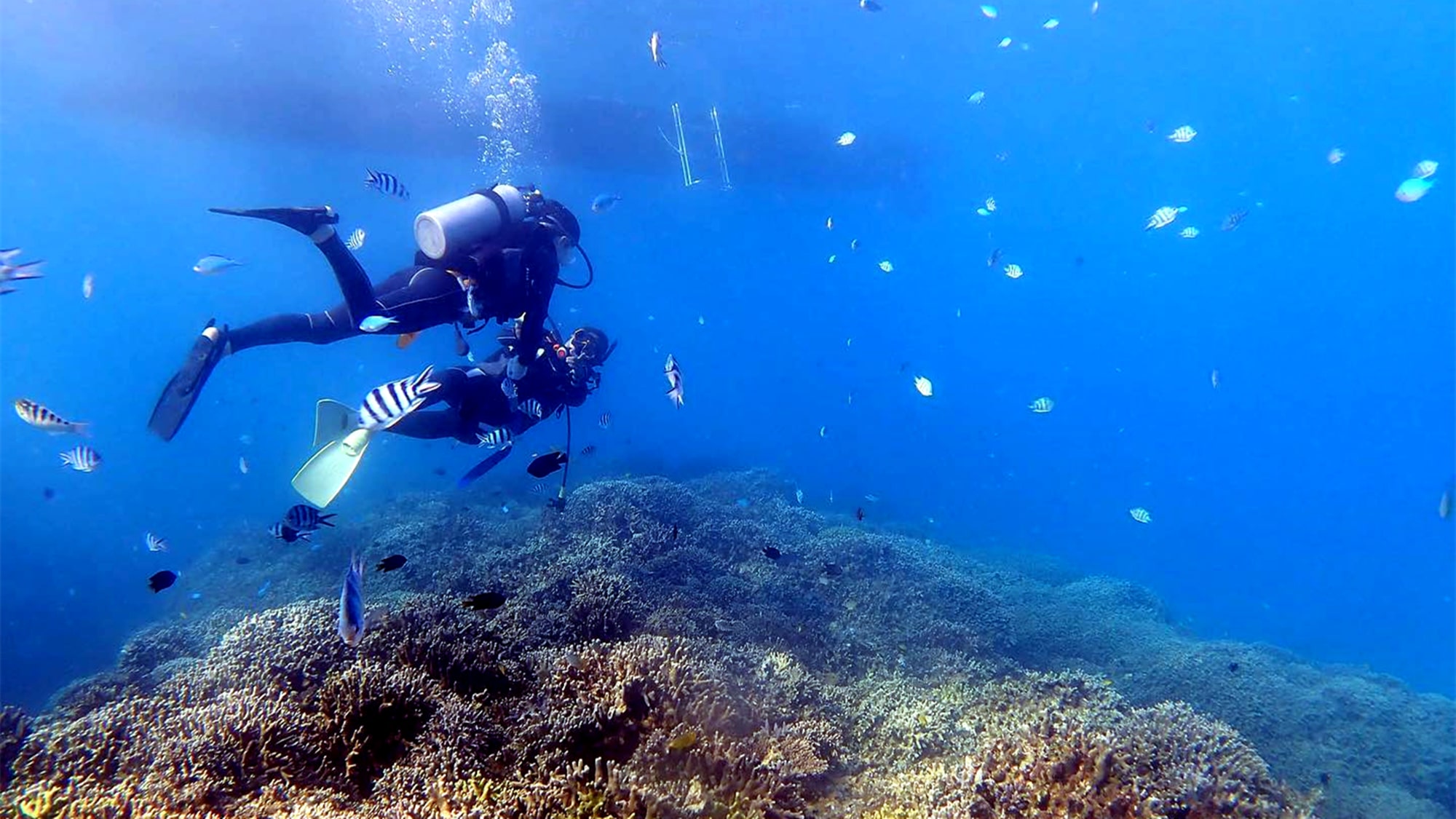 Swim through a underwater garden!
No diving experience needed!
An experienced instructor will accompany you the whole time.

We will bring you to a site that can only be reached by boat.
You will find countless of colourful fish there!

Enjoy the wonders of the Okinawan sea in just a day!
Highlights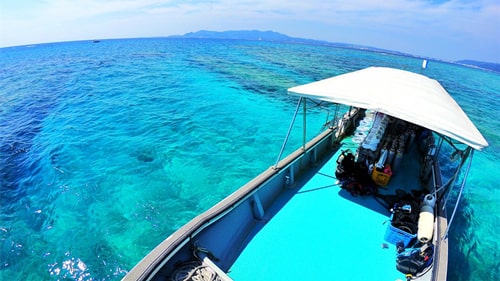 Discover a diving site that can only be reached by boat!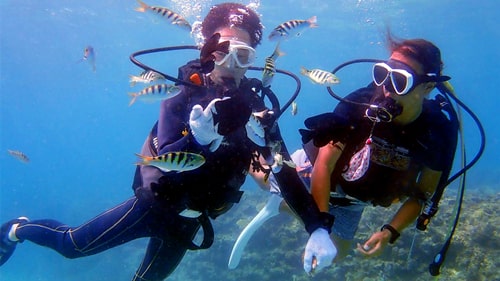 Try fish feeding and see them swarm all around you!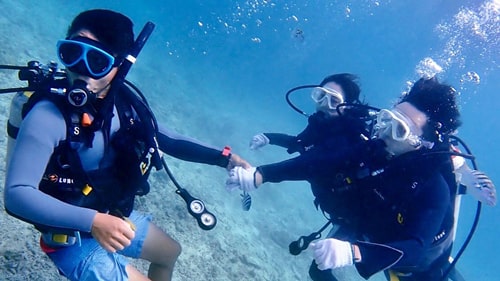 To ensure everyone's safety, your guide will lead you alone or in pairs.
Tour Itinerary
Heading to the site!

After fitting equipment, take a boat to a site for diving.

Practice before plunging!

After briefing we will practice on the surface.
Make sure that you can breath normally.

Let's dive!

Slowly get underwater.
Lots of fish are waiting for you in the sea!
What you can see
Colorful corals and lively tropical fish can be observed in this pristine sea!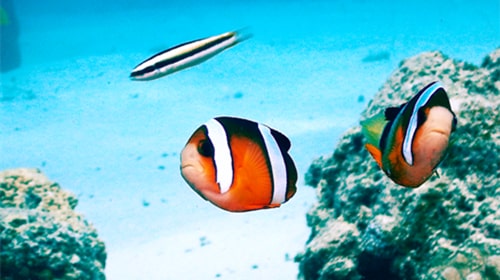 Services Provided
General Information
Prices
JPY 12,100 →

JPY 10,000

Prices include
・1 dive
・Boat ride fee
・Guiding fee
・Equipment rental
・Towel Rental
Opening periods
All year
*In winter tours may be held at the Kanucha branch in case of rain.
Duration
1.5 hours
*Duration time is about 30 minutes

Departure times: 09:00, 10:30, 13:00, 14:30, 16:00*
*16:00 tours: only held from July to September.
*Please make sure to be on-site 30 minutes before departure time.
Meeting point
BERRY KISE Beach Counter (Kanehide Kise Beach Place Hotel)
Address: 115-2 Kise, Nago, Okinawa 905-0026
Map code: 206 413 799*01
Things to bring with you
・Swimsuits (We suggest you wear a swimsuit beforehand.)
・Sandals (*Avoid high heel.)
・Change of clothes
・Motion sickness medicine (If you get seasickness or carsickness easily, please prepare the medicine on your own. We do not provide medicine at the shop.)
Requirements
・

Age restriction: 10-60 years old


・Please check our Health check list and note that for your own safety we will not be able to let you go on a tour with us if your answer to one of those questions is 'Yes'.
Remarks
・A minimum number of two participants is required.
・Note that activities may be cancelled due to the weather or sea conditions. If there are any changes, we will contact you as soon as possible.
・Wearing a wetsuit and life jacket during the activity is mandatory.
・

Please be aware that you cannot board a flight within 18 hours after diving.


・Please make sure that you read and understand our cancellation policy before booking.
Other activities at KISE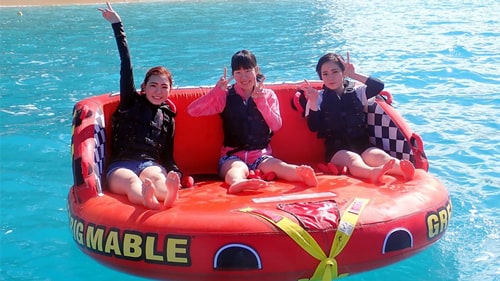 An exciting ride that will leave you screaming at the top of your lungs!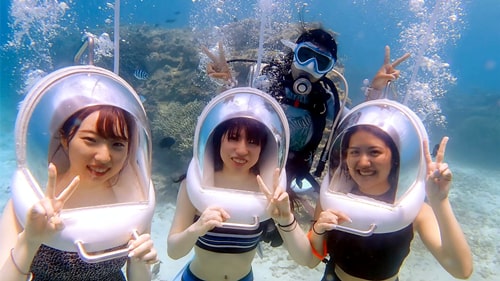 No swimming involved! Take a stroll underwater while keeping your head dry!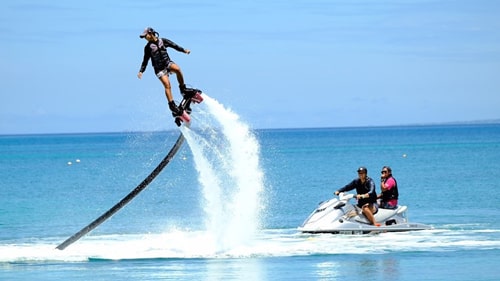 Defy gravity and take flight! Discover sensations you've never known before!
Other branches